The Hong-Kong-flagged crude oil tanker YE CHI burst into flames in superstructure in the living quarters to MRCC Shanghai at around 16:00 local time on August 3rd.
The vessel was en route from Jinshan (south of Shanghai) to Singapore, loaded with 29.000 tons of diesel oil when the incident occurred.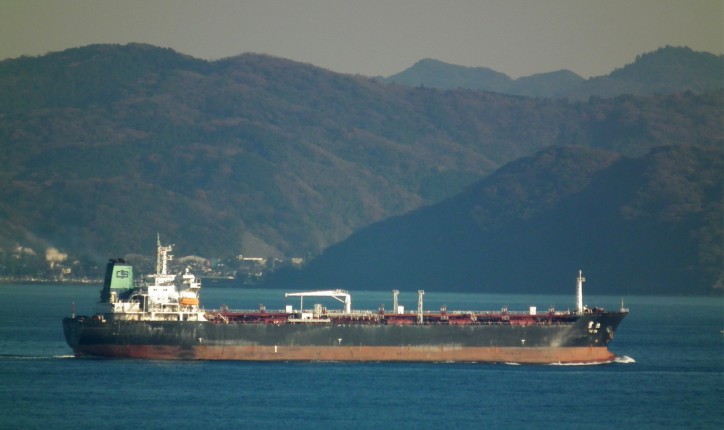 Image: uragasuido.opal.ne.jp
Local authorities report about five crew members, who were seriously injured in the fire. All of them were transferred to hospital, one of the men died from his injuries. The rest 20 members of Ye Chi's crew were rescued unharmed.
Four Coast Guard rescue ships and one helicopter have been dispatched at the scene by the Shanghai Maritime Rescue Center. According to AIS data, the tanker was anchored in Hangzhou Bay some 35 nautical miles east of Jinshan. The fire was reported to be under control by 14:00 UTC
There is ongoing investigation of the incident conducted by the local marine authorities. Preliminary observations indicate that the fire started in the accommodation area of the ship.
The 45740-dwt tanker Ye Chi is build 2009 in shipyard of China Shipping Industry in Jiangsu, China. The ship is owned by Ye Chi Shipping SA and operated by China Shipping Development Co.
Over the last two weeks, the accident was the second involving a China Shipping tanker. On July 24th, another tanker operated by the company, Bai Chi, was involved in a collision at Shanghai Waigaoqiao Port.
Related news: Freighter capsizes after collision with tanker carrying crude in Yangtze River