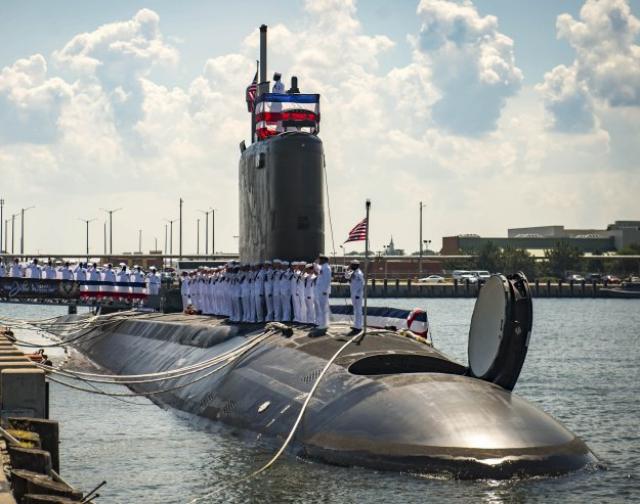 USS John Warner, the newest nuclear-powered attack submarine of the U.S. Navy, has been commissioned.
The submarine joined the fleet during an official ceremony held at Naval Station Norfolk in Virginia on Saturday (August 1).
The Virginia-class submarine is named after the five-term U.S. Senator from Virginia who also served as Secretary of the Navy from 1972 to 1974 - John Warner. Sponsor of the submarine is his wife Jeanne.
Secretary of the Navy Ray Mabus commented:
"The commissioning of the USS John Warner marks the beginning of what is expected to be 40 years of distinguished service for this great submarine - a fitting tribute to a man who served his nation for so long as a Sailor, a Marine, a United States Senator and, as one of my most esteemed predecessors as Secretary of the Navy."
USS John Warner will be the first submarine from its class with Norfolk as a home port.
The construction of the most modern and sophisticated attack submarine in the world began in April 2009 and it was christened last September.