A fire on board the offshore support vessel Subsea Viking at Hatston Pier on Orkney Island in Scotland was reported on Monday, August 03rd.
The fire started from the diesel generator due to short circuit and extended to the deck area.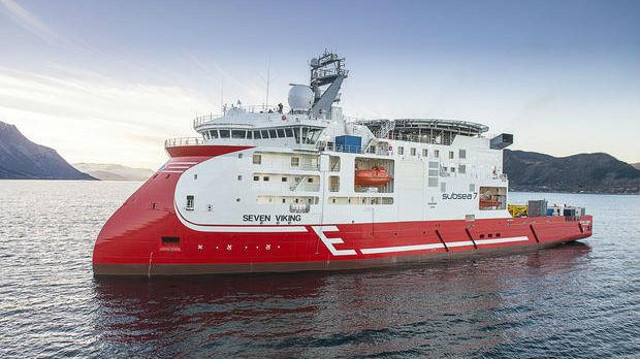 Image: eidesvik.no
In fire fighting was engaged a coastguard tug of the Scottish Coast Guard Authority which succeeded to extinguish the fire for about an hour.
The rescue tug continued to pour water over the support vessel Subsea Viking for half day attempting to cool gas cylinders stored on the deck and to prevent explosion.
There is no report for injured people or water pollution in the region after the incident.
The quay was closed for a day and forced the ferry due to call to be diverted to a neighboring facility.
Subsea Viking 7 is an offshore support vessel built in 1999, sailing under Norwegian flag. The ship is owned and operated by EIDESVIK SHIPPING AS, Norway.