The world's first dredger to operate on engines capable of using either LNG or conventional marine fuels, the Scheldt River, in being built in the Netherlands by Royal IHC.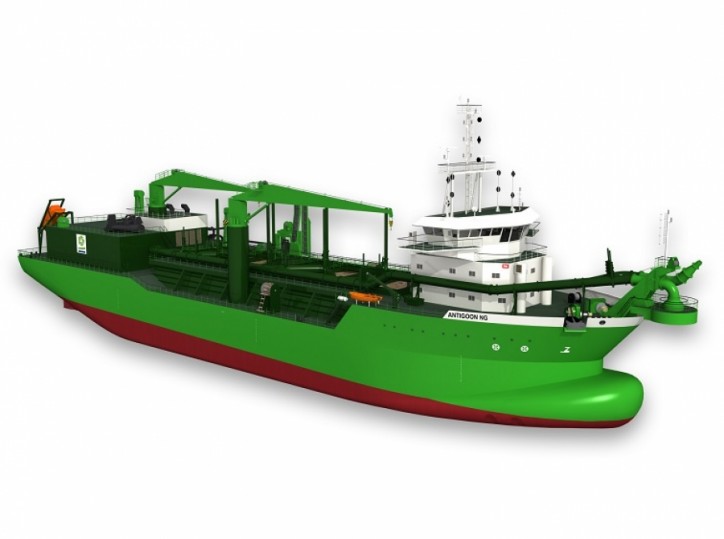 Image: Wartsila
The 104-meter new generation dredger in being constructed on behalf of the DEME Group, Belgium.
Jan Gabriel, Head of New Building and Conversion Department at DEME, explains:
"Environmental considerations are extremely important for every new vessel built today. Operating on LNG allows DEME to set new standards in minimizing harmful emissions. Scheldt River will easily comply with all local and international environmental regulations."
The vessel will be powered by dual-fuel (DF) engines of Wartsila according to a contract from July. The scope of supply includes one 9-cylinder and one 12- cylinder Warstila 34DF engine, two Wartslia transverse thrusters and controllable pitch propellers as well as the LNGPac gas supply and storage system.
" Wärtsilä's dual-fuel know-how and in particular the 34DF engine series made our concept feasible," adds Jan Gabriel.
The hopper volume capacity of the dredger will be approximately 8,000 cubic meters.