Shell's icebreaker Fennica, which was part of the company's Chukchi Sea drilling fleet has returned to Dutch Harbor. The vessel was sent to Oregon for repairs after striking an uncharted object in the Arctics.
The icebreaker had been met by protesters when it arrived in Portland, Oregon.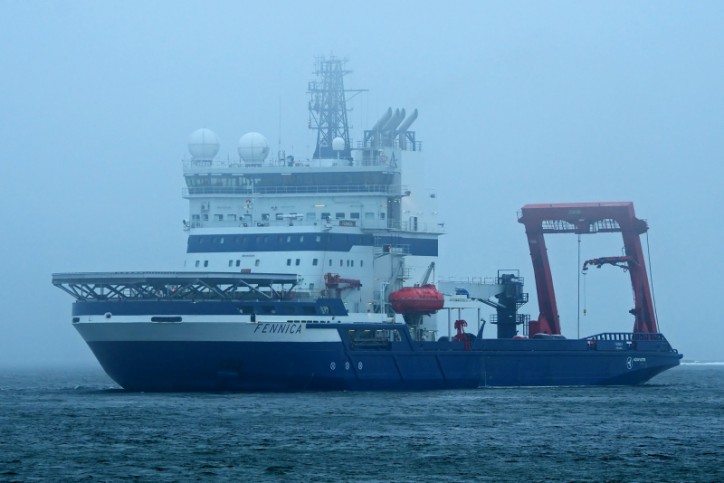 Fennica departure, which was planned for July 29th had been delayed by Greenpeace members dangling off the St. Johns Bridge. The Shell's icebreaker has left the harbor with 1-day delay despite the $2,500-an-hour federal fines and the arrest of at least two protesters.
Megan Baldino, the Shell's spokeswoman stated that Fennica together with the other Shell's vessels are back in Alaska waters to continue the drilling operations in the Chukchi Sea.
The drilling operations at the top of a well in the Chukchi Sea were started last week, however Shell does not have federal permission from the US Interior Department to drill into oil-bearing rocks if the icebreaker is not at the drilling location.

On the stern of the icebreaker sits the Shell's bright yellow well-capping stack, which is to be used in case a well blows out and other spill-prevention methods fail.
"Once the Fennica is in the vicinity of the Chukchi Sea drill sites, then we'll engage in discussions with the regulator about that permit," Megan said.
The latest protests regarding the Fennica's return to the Chukchi Sea comes after the departure of the second drilling platform for the season, the Polar Pioneer of TransOcean, which is currently drilling the top portion of the Burger J well.
Related News:
Shell Reports Latest Setback In The Arctic: Damaged Icebreaking Vessel