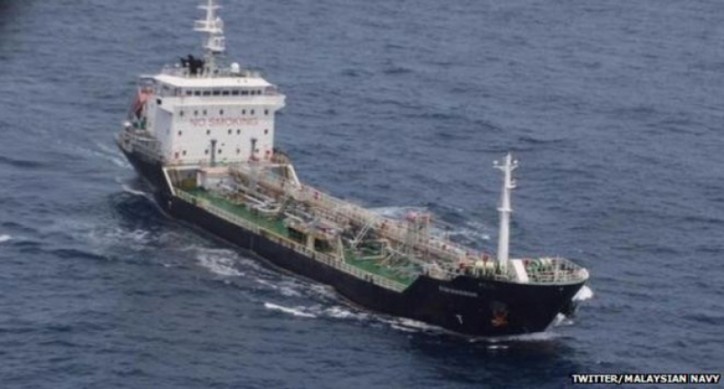 The oil product tanker Joaquim laden with 3,500 tonnes of crude marine fuel oil which was reported missing on Saturday (August 8th), while sailing from Tanjung Pinang, Indonesia to Langkawi has been found without its cargo.
In the early hours on August 9th, the 1,796-GT, Singapore-registered vessel was located 13,7 nautical miles east off Pulau Rupat, Indonesia after it was released by pirates at 8.55 am local time.
According to a report of Malaysian Maritime Enforcement Agency (MMEA) , an unknown number of armed pirates had boarded the tanker and taken the crew hostage before siphoning the ship's cargo and escaping.
Nearly 3,000 metric tones of the ship's cargo of fuel oil, worth RM2.8 million (USD 700,000) had been stolen. During the pirates attack, two of the ten crew members on board the ship, have been injured.
As MMEA data show there were no reports for hijacked vessels in July and there was a quiet period for the passing ships through the Strait of Malacca. According to the local maritime agency, the new incident marked a return to the pattern from the previous months. Specialists commented that even with the increased security in the area, it is obvious that pirates are seemingly able to act with impunity.
Since the beginning of 2015, this is the eighth incident in Malaysian waters involving tankers, which were hijacked, loaded with cargo that has been seized by the pirates.