Massive explosions have hit the container warehouse in the International Logistics Center at the Tianjin Port in China. The accident occurred at around 11:30 local time last night (Aug 12), causing a large-scale fire in the port's surrounding area and leaving at least 17 people dead and hundreds more injured.
According to an information released by a local media, the explosion was caused by hazardous materials stored in a warehouse in the port area of Tianjin.
The first explosion was followed by another, more powerful blast, few seconds later. The shockwaves from the blast were felt several kilometres away.
Video and photo footages in the local news media showed the large-scale of devastation after the explosions, also that there was still fire in the port area in the morning.
According to calculations of the China Earthquake Networks Centre, the magnitude of the first explosion was the equivalent of detonating three tons of TNT, while the second was the equivalent of 21 tonnes of the explosive.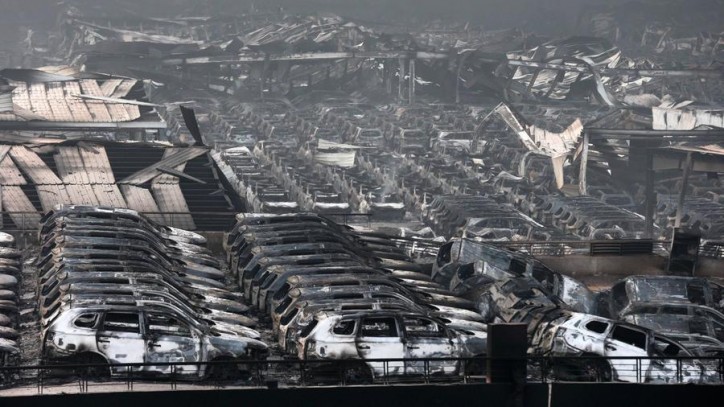 Tianjin's Fire Brigade reported that they have lost contact with 36 firefighters in the fire, with another nine confirmed dead and dozens of them injured.
People who have witnessed the accident said that containers have been blown to the nearby highway by the huge blast.
Tianjin Port Authority have made an official announcement that the explosion occurred in the warehouse of Ruihai International Logistics, a private company which main business is the transportation of hazardous cargoes.
Chinese Authorities have conducted an investigation on the accident at Tianjin Port but all indications are that it was an industrial accident.
Tianjin Port Authority is evaluating the losses and it was reported that the port service operations were back to normal.