Netherland's Van Oord dredging company has been awarded the dredging contract for the Kaohsiung Intercontinental Container Center Phase II in Taiwan.
Taiwan International Ports Corporation (TIPC) invested approximately TWD3.98 billion or USD 130.48 million for the construction of a new state-of-the-art wharf, which will be 18 metres water-deep and 1 185 metres long.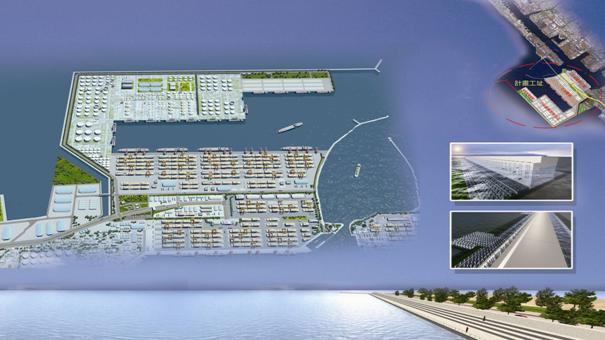 Image: ey.gov.tw
The project also includes the reclamation of 75.5 ha of land (nearly 37 million m3 of sand) and reinforcement work at wharves S4 & S5, necessary for the construction of the new container terminal in Kaohsiung Port.
The preparations works for the execution of the construction project have been already started.
The awarded Rotterdam-based company, Van Oord, is a leading international contractor specialising in dredging, marine engineering and offshore projects (oil, gas and wind).
Soon one of the largest Van Oord's trailing suction hopper dredgers will be deployed to the site to take part in the project's implementation.
All construction works on the new Kaohsiung terminal are expected to be completed by January 2018 and to start its commercial operations in July 2018.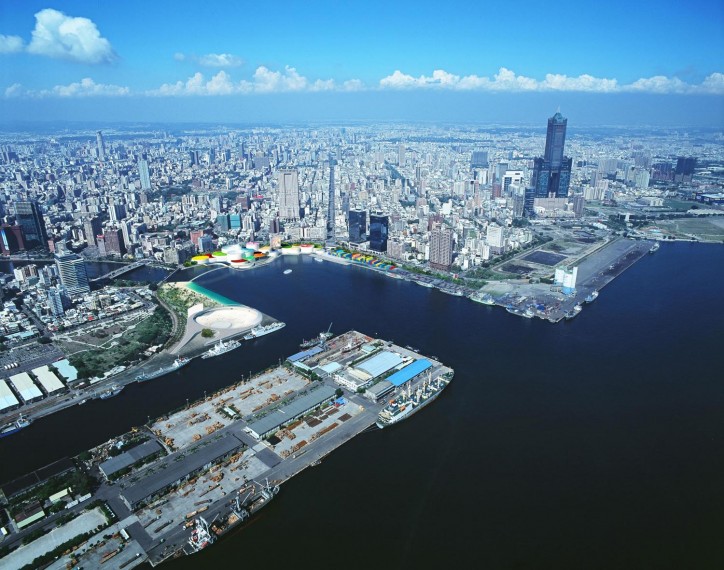 Image: kpop.com.tw
Once completed, the new facility in Kaohsiung will be capable of handling two 220,000 teu container ships at the same time. This means that the annual handling capacity of Kaohsiung Port will be increased by nearly 2 million TEUs. Furthermore, specialists believe that the new port container terminal is expected to attract at least TWD 15 billion worth of new investment in port facilities and equipment.
Kaohsiung is a major port, through which is passing most of the Taiwan's marine imports and exports. Located on the South China Sea, as Taiwan's largest container port and the 6th largest in the world, the Kaohsiung port plays an important role in the ocean and maritime transportation, as well as in the country's export-oriented economy.