Two have been injured in a fire aboard the USS Harry S. Truman (CVN 75) while the vessel has been underway off the coast of Virginia conducting carrier flight operations.
The incident occurred on August 11 at night when an F/A-18C "Hornet" from Strike Fighter Squadron (VFA)106 caught fire on the flight deck during refueling.
The fire was quickly put under control by the firefighting team of the ship. The pilot of the jet managed to ejected onto the flight deck with the fire occurred only with minor injuries. He and the second injured, a sailor, were transported to a hospital.
An investigation has been launched to determine the cause of the fire.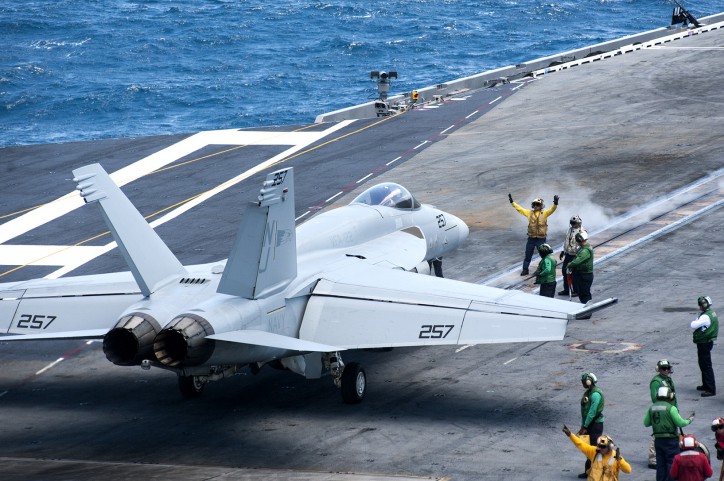 F/A-18E Hornet assigned to the Flying Eagles of Strike Fighter Squadron (VFA) 122 prepares to launch from the flight deck of USS Truman: Official U.S. Navy file photo