The river cruise ship A Rosa Aqua has collided with the cargo barge Marjo R on the Rhine.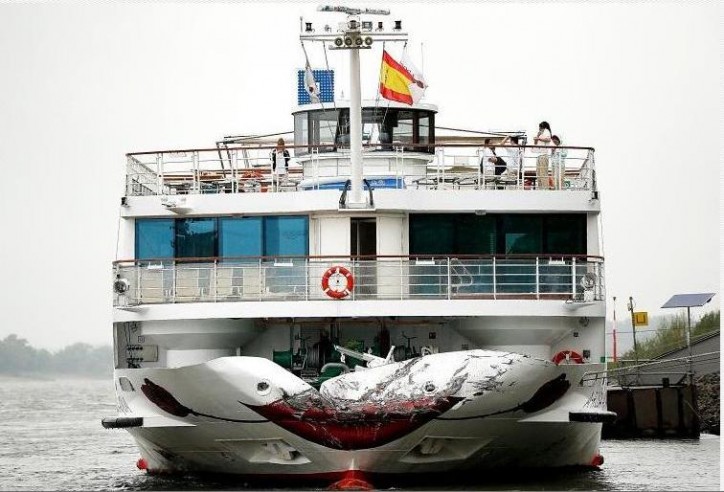 The accident occurred on Monday, August 17, near Dusseldorf, Rhine km 752. Three of the 180 passengers aboard A Rosa Aqua had to be taken to hospital while 10 were treated by medical teams on site.
The cruise vessel sustained severe bow damage, but there were no reports of water ingress and pollution. Being escorted by a fire boat, it proceeded river upstream to the pier in Schnellenburg.
Current position of A Rosa Aqua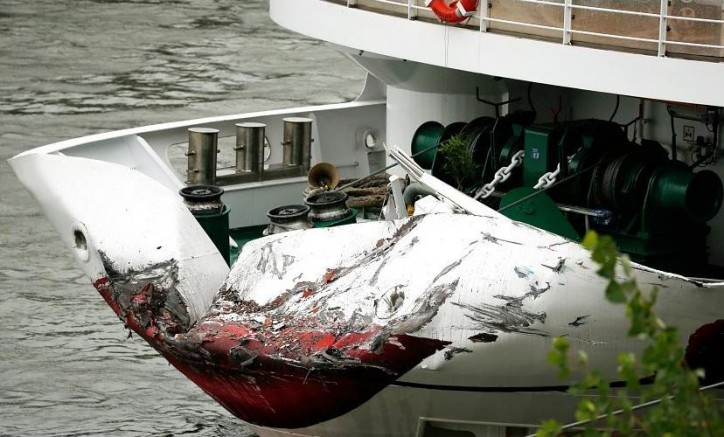 The cargo barge, which was laden with corn, was taking in water and remained disabled two kilometers away from the collision site. Having been stabilized by using pumps, it was escorted by fire boats to Neuss.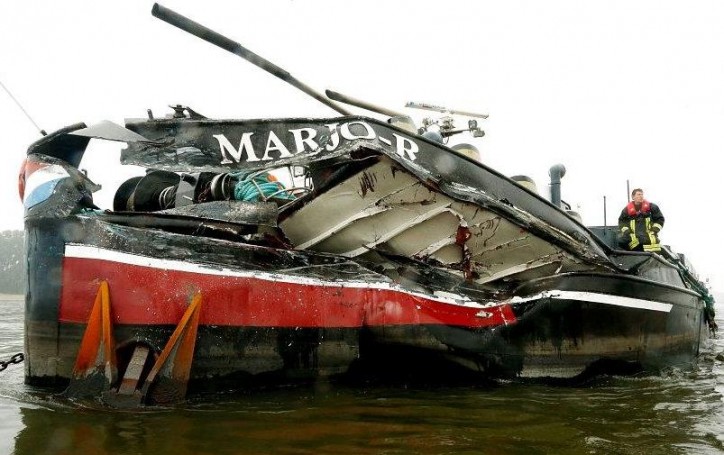 Photos: dpa, fg htf