The Chinese shipbuilder Jiangsu Hantong Heavy Industry Co.Ltd has signed an agreement with the Greek shipowner Cardiff Marine for the construction of 4 Aframax oil tankers with capacity of 115,000 DWT each.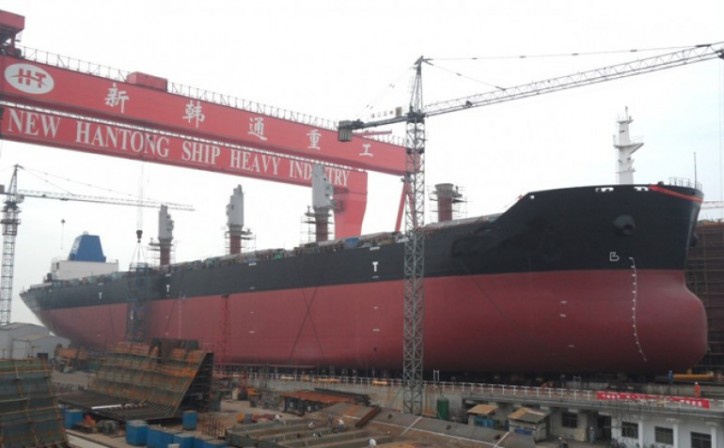 Image: cnhtship
The contract includes an option for the building of two additional vessels of the same type. The tankers are designed by the Shanghai Merchant Ship Design & Research Institute - SDARI and are expected to be delivered since September 2017.
More specific details on the signed agreement in regards to the contract's value have not been disclosed.
The announcement for the new order came shortly after another construction agreement from July for other two Aframaxes with the same size, which were ordered by the Economou-led Cardiff Marine to be built at the yard for a cost of USD 46.5 million each.
The four new Aframax tanker are believed to be worth the same amount, putting the total value of the agreement at approximately USD 186 million.