On Monday (Aug 17), the Navies of the United States and Malaysia kicked off a bilateral military exercise in Sandakan in eastern Malaysia.
This is the 21st annual exercise held in Malaysia known as Cooperation Afloat Readiness and Training (CARAT) which aims to address shared maritime security concerns, build relationships and enhance interoperability between the military forces of Malaysia and the United States.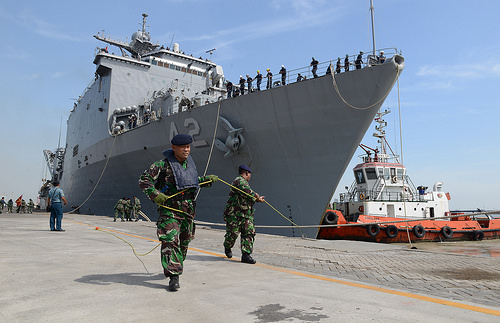 Image: public.navy.mil

The drill is part of a series of bilateral naval exercises conducted by the U.S. Navy with partners, which now involves nine countries in South and Southeast Asia, such as Indonesia, Cambodia, Bangladesh, Brunei, Malaysia,Thailand, the Philippines, Singapore and Timor-Leste.
In this year CARAT Malaysia exercise will be involved up to 1.000 U.S. military members alongside counterparts from the Malaysian Armed Services.
Over the 5-day period from August 17 to August 21, the military exercise will include shore-based and at sea training events such as: simultaneous amphibious landings, surface warfare drills, visit, board, search and seizure (VBSS) demonstrations, explosive ordnance disposal training, maritime patrol and reconnaissance operations, a gunnery exercise and coastal riverine drills between U.S. Navy Seabees and Malaysian partners.
In addition during the exercise, the personnel from both Navies will take part in a series of military seminars on shore, where they will exchange best war practices on naval tactics.
The U.S. Navy will be represented in the exercise by the littoral combat ship USS Fort Worth, the dock landing ship USS Germantown, a P-3C Orion, a Naval Mobile Construction Battalion, a Explosive Ordnance Disposal Mobile Unit, a Coastal Riverine Group, and U.S. Marines assigned to the 3rd Marine Expeditionary Brigade.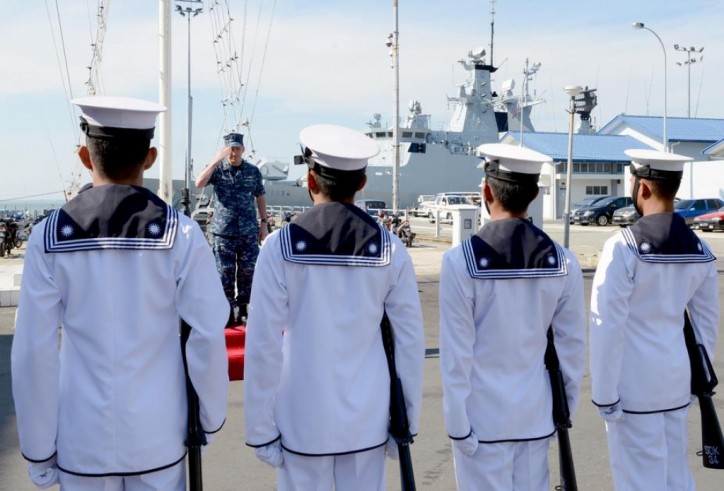 Image: euromarfor
The US Navy believes that after over 20 years of annual CARAT drills conducted between the U.S. and Malaysian Armed Forces, the exercise remains "a model for cooperation that has evolved in complexity and enables both nations to refine maritime operations and tactics"
Capt. H.B. Le, Commodore, Destroyer Squadron 7 commented:
"CARAT is a practical way for our two navies to address shared maritime security priorities in a realistic training environment. The Malaysian Armed Forces have been a part of CARAT since its inception, and our partnership's spanning more than two decades demonstrates a firm mutual commitment to stability and security throughout the region."