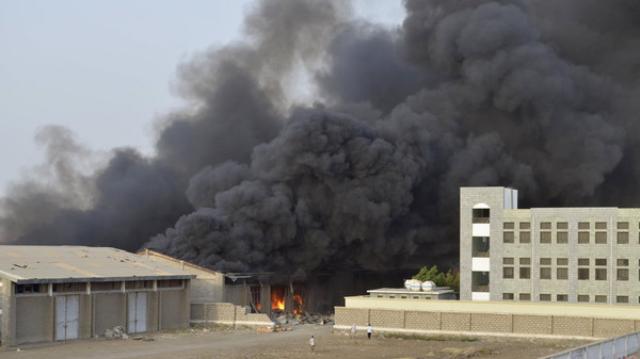 Following four months of closure, Aden Ports Corporation has announced the main port in Yemen has been reopened.
The port has already received more than ten vessels. On July 21 The Han Zhi inaugurated the port operations in the oil harbour general cargo berth while SCL Bern berthed at the container terminal, according to a circular issued by Aden Ports Corporation.
"ADPC would also like to thank local agents for the international shipping companies who responded to our request for a meeting on August 12, 2015 during which it was confirmed that ACT is ready to receive commercial ships as usual and to carry out all terminal handling activities, including ship-to-shore or yard or Gate-In and Gate-Out operations," was also said in the circular.
Following this news, on Monday, the fourth largest port in Yemen, Hodeidah, was bombed in Saudi-led air strikes. The port has been shut down with all operations stopped.
GAC explained:
"Currently the port of Hodeidah is under blockade by naval forces and the Air Force and all vessels are prevented from calling at the port. The Houthi troops are entering Hodeidah by tanks."
GAC added that targeted during the air strikes were port's berth no.8, port authority and WFP warehouses, gantry cranes,customs building and port control.