Jensen Maritime, a subsidiary of Crowley Maritime Corp., has announced that it is developing two new innovative concepts for LNG bunker barge. Both can be fully customized in line with the unique needs of a customer.
Johan Sperling, Jensen Maritime vice president, explained:
"We understand that customers have very different needs when it comes to LNG. Whether LNG is required for the long or short term, or in larger or smaller quantities, Jensen has a bunkering solution. We are proud to continue leading the way with LNG marine solutions."
The first of the two concepts involves equipping an existing barge with an above-deck LNG tank. Further, the design can be modified to accommodate multiple type of products. Among the main advantages of the concept are a reduced need in specialized assets investment and a fast turnaround.
Concept number two is for a purpose-constructed, brand new bunker barge. Having been designed with a larger LNG tank nestled inside of the barge, the concept offers greater carrying capacity as well as better visibility. The barge will be also equipped with the latest features for safety.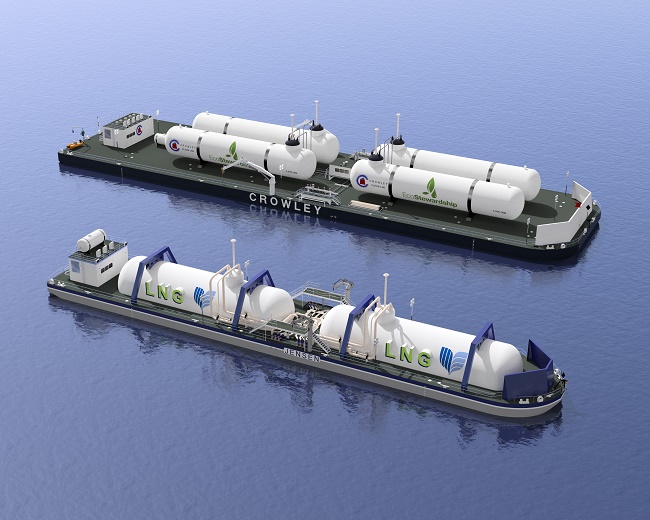 Image: Crowley