TOTE 2, the second in the world containeship to be powered by LNG will be launched on August 29 at the General Dynamics NASSCO shipyard, as announced by the shipbuilder on Tuesday.
The name of the vessel will be revealed at the ceremony in San Diego. It will be christened by Emma Engle, a third-generation shareholder of Saltchuk.
TOTE 2 is the second Marlin-class vessel of TOTE. The first one, Isla Bella, was launched on April 18.
The vessels will enter service late this year and early next. They will be homeported in Jacksonville, Florida, and will transport cargo to San Juan, Puerto Rico.
Compared to TOTE's vessels currently operating in Puerto Rico, the Marlin-class vessels will reduce the emissions of sulfur dioxide (Sox) by 98%, carbon dioxide (CO2) and nitrous oxide (Nox) by 71%, and particulate matter (PM) by 99%. According to NASSCO, this equals to removing over 15,700 cars from the road.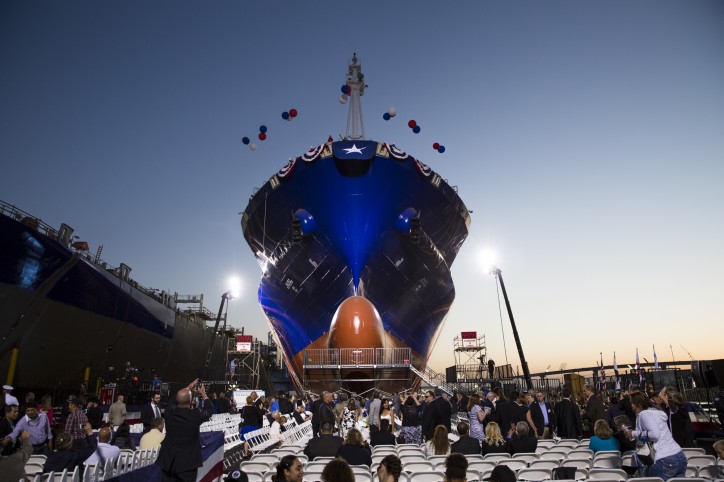 Isla Bella before launch, Photo: TOTE
Related news: Launching Of First LNG-Powered Containership In The World