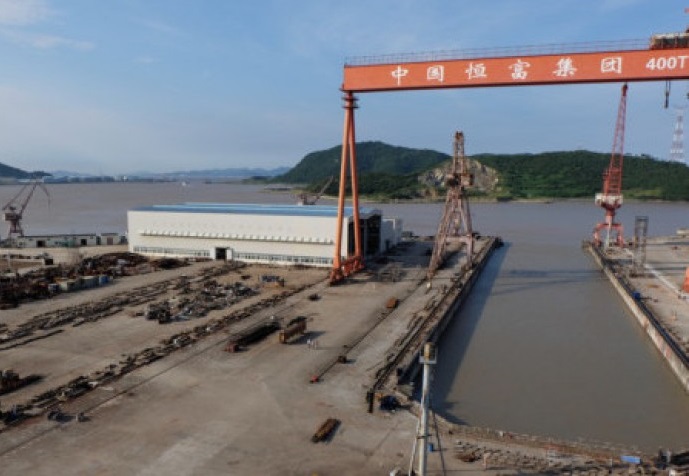 Ningbo's largest shipyard, Hengfu Shipbuilding, is to resume operations. Local media in China reports that the shipyard, which filed for bankruptcy four year ago, have been bought by Ningbo Shangchen Investment Company.
Having been renamed to Ningbo Huanhai Heavy Industry, the shipyard is expected to resume operations by next month initially focusing on vessel repair.
Currently works are underway to restore the docks and equipment of the shipyard as they have not been in operation for the last five years.
It is reported that the assets of Hengfu Shipbuilding were bought for around CNY 275m ($43m)in actuation it July. Still for sale is Blue Sky Shipbuilding, its affiliate.