Maersk's APM Terminals terminal operator has managed to reach an agreement with the Perez y Cia shipping and logistics company for acquiring the majority stake they have in Grup Maritim TCB (based in Barcelona) along with its maritime services' container terminal portfolio regarding Latin America and Europe.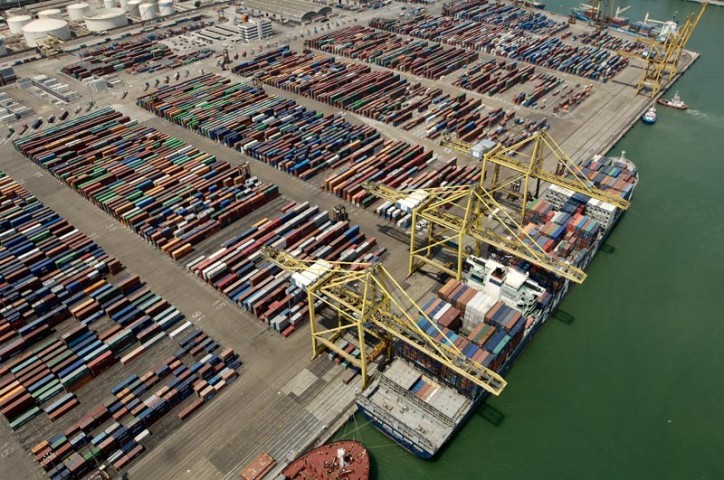 Image: portdebarcelona
Grup Maritim TCB's container terminals amount to a total of 11 and account for a 4.3-million-TEU annual throughput capacity and a 3.5-million-TEU annual container volume.
As reported by APMT, expectations are for the transaction to be closed by the year's end and it is being subjected to some conditions precedent, such as relevant approvals. The deal's particular terms and exact price were not disclosed.
This APM Terminals Global Terminal Network portfolio expansion contributes for increasing the operating facilities' number up to 74, based in a total of 40 countries in five continents.
Grup Maritim TCB features Spain-based container terminal concessions in Valencia, Barcelona and Castellon, on the Mediterranean coast, as well as concessions in the Canary Islands: La Palma on Gran Canaria and Santa Cruz on Tenerife; and in Gijon, on the Bay of Biscay.
The terminal operations of Maritim TCB further expand outside of Spain: Yucatan, Mexico; Izmir, Turkey; Buenaventura, Colombia, on the Pacific Coast; Quetzal, Guatemala (currently being build, set to open in 2016) and Paranagua, Brazil.