Insurers have received warnings that the Port of Tianjin explosion may result in a cost of up to USD 3.3 billion.
Reinsurance broker Guy Carpenter issued a report focusing on the explosions, which took place at the port on August 12th and resulted in the death of 158 people and injured 800. According to the said report, damage and loss costs are estimated to be in the field of USD 1.6-3.3 billion.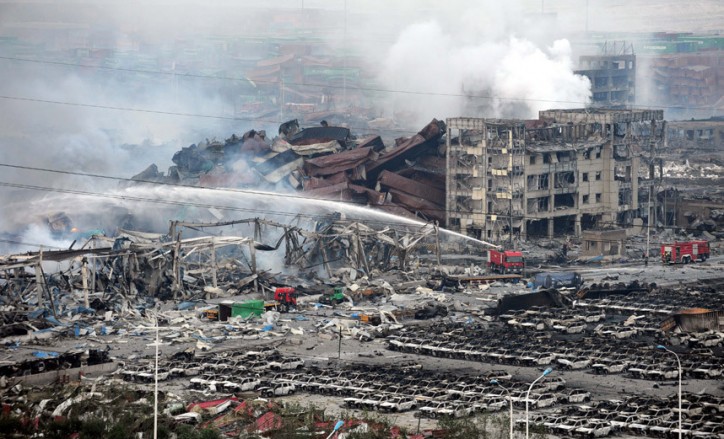 Image: atjehcyber
The said figure is quite higher than the one featured in initial estimates made in the days following the explosions, which pointed towards a more "encouraging" sum of USD 1.2 billion.
The explosions-produced fireball and shockwave blasted shipping container units, impacted the Donghai Road Railway Station that is located nearby, incinerated vehicles in the port as well as on the adjacent highway overpass, burned down production facilities, warehouses and dormitories and blew out the windows of residential structures in a several-kilometer perimeter.
Given as how China's authority organs have restricted access to the site of the blast due to concerns regarding the toxic chemicals stored in the warehouse, destroyed by the explosions, Guy Carpenter employed satellite images in order to properly assess the aftermath damages.
James Nash, the company's Asia-Pacific Operations chief, comments that the real scale of the caused damages is going to be exacerbated by the complexity that insurers have to deal with in managing the claims.
Related news:
Massive explosion in container warehouse at China's Tianjin Port
Update: Tianjin explosion - 114 dead, 70 still missing, worries for chemical pollution