On Thursday, September 10th, Malaysian authorities were on the look-out for a cargo carrier that has been missing for a week and is believed to have been hijacked in the piracy-infested South China Sea, as commented by a Coast Guard official. The Malaysian-registered ship's owners last had contact with it last Thursday while the vessel was sailing along the Sarawak coast, commented First Admiral Ismaili Bujang Pit, who is coast guard chief of the state.
The MV Sah Lian was transporting a mixed cargo that contained food, iron products and piping en route from the Sarawak capital of Kuching to Limbang. The crew consisted of 14 seafarers including Indonesian, Malaysian, Indian and Myanmar nationals.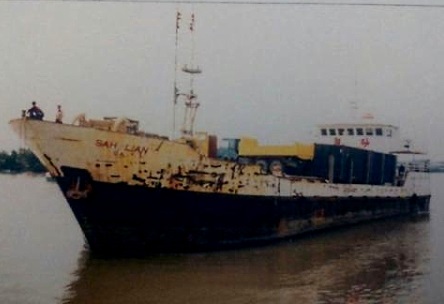 "It is among our strong beliefs that the vessel in question was hijacked and sailed off the waters of Malaysia. We think it could potentially be in Indonesia's waters, in proximity to the Natuna islands," he commented.
The Natuna islands are an Indonesian archipelago that is located in the South China Sea right between mainland Malaysia and Borneo. Ismaili commented that the Malaysian Maritime Enforcement Agency appointed three vessels to search for the missing ship.
The agency has also reached out to both Vietnam and Thailand for some assistance in the matter. London's International Maritime Bureau (IMB) comments that the waters of Southeast Asia are currently the most piracy-prone in the whole world and calls for heavy actions by regional authorities towards handling the situation.
The missing ship does not, however, come as the usual type of target for pirates. The usual vessels to fall under the attack of pirates are small coastal tankers that carry valuable fuel or oil cargo that is siphoned off them. Back in June, a Malaysian tanker vessel was hijacked while sailing in the South China Sea, and the pirates managed to elude the authorities for several days. A week went by, and eight suspect pirates (Indonesia nationals) were captured and put under arrest on a Vietnamese island after they had apparently fled the tanker via one of its lifeboats.
Malaysian, Vietnamese and Indonesian authorities have appointed officials in order to thoroughly investigate the case.