The first of a total of two newbuildings is currently being equipped with the first X-STERN™. The two newbuilds are to comply with the needs of the offshore wind service industry and are to be operated by Windea Offshore.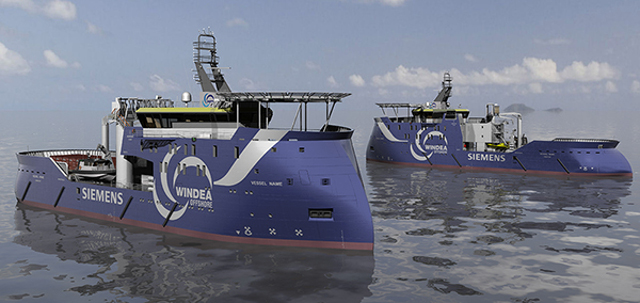 Image: Ulstein
If all goes accordingly Yno 309 and Yno 310 should be delivered by Ulstein Verft in respectively 2016 and 2017. The two vessels are not only the first two from Ulstein Verft to be allocated to the offshore wind service market, but are also the first to be integrated with a X-STERN™. Ulstein Group has appointed four members of its team to supervise the production at Poland's Crist hull yard.
"Work is progressing steadily. If all goes as it should, the hull is to be delivered to Ulstein Verft in Norway's Ulsteinvik in the second part of December," commented Magnar Kvamme, site manager.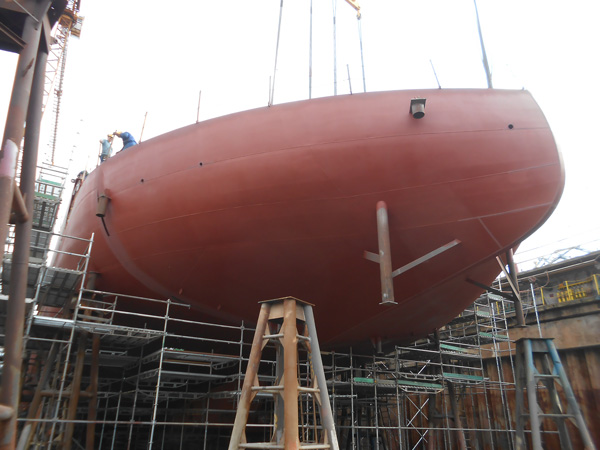 Image: Ulstein
The X-STERN™ and the X-BOW® have some common characteristics. They both reduce pitch levels and wave drift forces along with eliminating slamming. Some of the benefits are reduced fuel consumption and power levels while on DP, and there isn't going to be any green sea on deck as a result of the stern shape as well as the aft deck's enclosed nature.
The ship is to be delivered to Ulstein Verft at the end of December. Ulstein Verft was able to sign the shipbuilding contract with Germany's Bernhard Schulte in the first quarter of this year.
The finalized detailed arrangements and vessel equipment have been properly developed and specified in a co-op effort with WINDEA Offshore GmbH & Co. KG, which is the offshore wind project affiliate of Bernhard Schutle.