A new tender was issued by India-based gas utility Gail India Ltd. for hiring 9 newly-constructed LNG carriers under modified terms focusing on the facilitation of the biding process and the removal of various issues that have contributed for prolonging the project.
The tender is the object of quotas in three lots of three vessels each, out of which three are to be constructed in India. According to the new terms, India's shipyards will now have the opportunity to take a maximum of 13% in every single one of the three carriers to be constructed locally.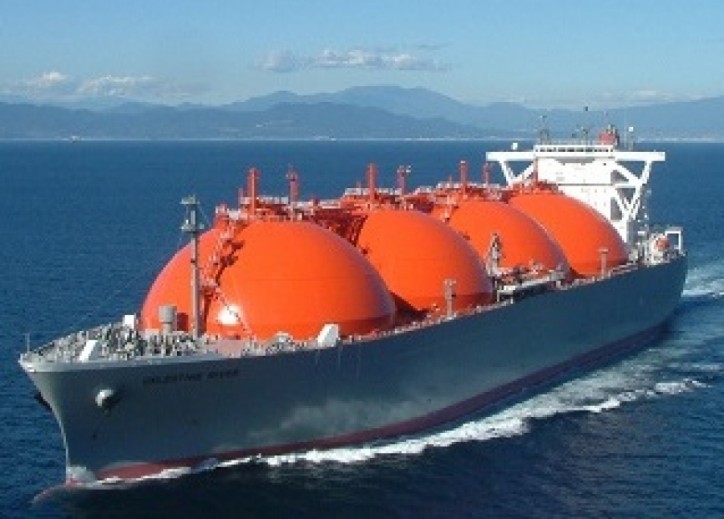 Due to this move, India's equity stakes in the ships will go from 36% to 49% and thus serve as an incentive to international vessel owners to opt in for the other 51% of the total stake.
Gail is planning to time-charter the vessels from international owners, who are to place orders for the building of the nine vessels. Pursuant to a deal that was reached last year Gail now has the full rights for taking up a maximum 10% stake of the newbuilds. Shipping Corp. of India Ltd. (SCI), who is operator of the ships can take a maximum 26% in each of the 9 LNG carriers.
The LNG-carrier order placed overseas is to be carried out by May of 2019, while the vessels that are to be constructed by domestic yards are to be delivered between July 1st of 2022 and June 30th of 2023.
The tender documents state that the charter has a duration of 19.5 years for vessels constructed overseas while their locally-built counterparts are to be chartered for a period of 16 years. All bidders have a timeline up till December 14th for submitting their respective offers.
The previous tender was scrapped due to failing to attract bidders. The initial plan was for the 3rd of the newbuildings to be constructed locally in order to stimulate Indian shipbuilding capabilities.
It seems like this precondition did not seem quite appealing to international bidders due to the fact that they had no interest in sharing their technology and know-how with local manufacturers.
Three local builders, however, Pipavav Defence and Offshore Engineering Ltd., Cochin Shipyard Ltd. and L&T Shipbuilding Ltd., which is a a unit of Larsen and Toubro Ltd. (L&T) were able to locate international partners that have the necessary capabilities of building the innovative and highly-advanced vessels.
India-based Cochin Shipyard Ltd. negotiated a deal with South Korea's Samsung Heavy Industries, L&T Shipbuilding Ltd. managed to establish a co-op effort with Hyundai Heavy Industries and Pipavav formed a team with Daewoo Shipbuilding and Marine Engineering.