The Ro-Ro cargo ship Amadeo I of the Chilean ferry operator Navimag, which ran aground and capsized off southern Chile in August last year, was towed some 70 kilometers off Diego de Almagro Island and scuttled on Monday, September 21st.
The 5.675-dwt ferry was sunk 2.700 meters below the sea surface, bringing to an end a year-long salvage operation assigned to Florida-based Resolve Marine Group.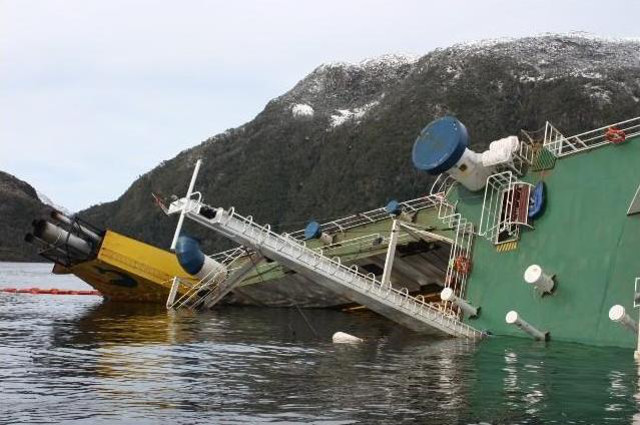 The ferry-owner decided to sink the ferry after insurance agents inspected the vessel and declared it to be a total write-off.
The Directorate General of Maritime Territory and Merchant Marine (Directemar) in Chile has granted a permission for the vessel to be sunk.
Amadeo I was towed by the tugboat Resolve Commander at the location and scuttled. The operation was monitored by Armada de Chile.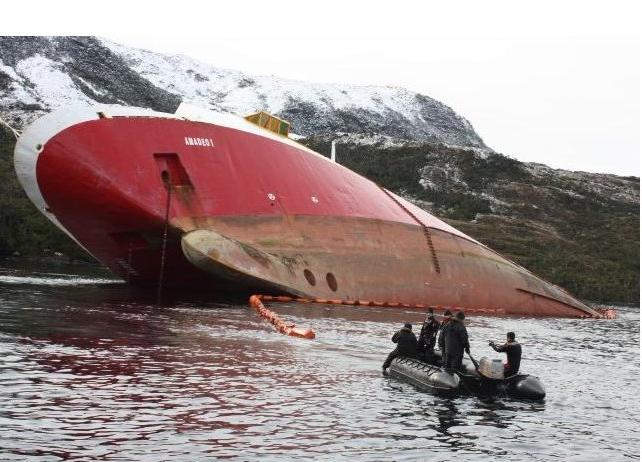 On August 18 last year, the ferry was en route from Puerto Natales to Puerto Montt when it hit a rock and ran aground in the Kirke Canal, approximately 100 nautical miles northwest of Punta Arenas.
The ro-ro cargo ship suffered a breach in its starboard side, causing it to take on water and capsize in coastal shallows, with most of the hull being above the water.
Related news:
Stranded Amadeo 1 to be removed
Update: Amadeo 1 with 70-percent list
Amadeo 1 capsizes in Kirke Canal