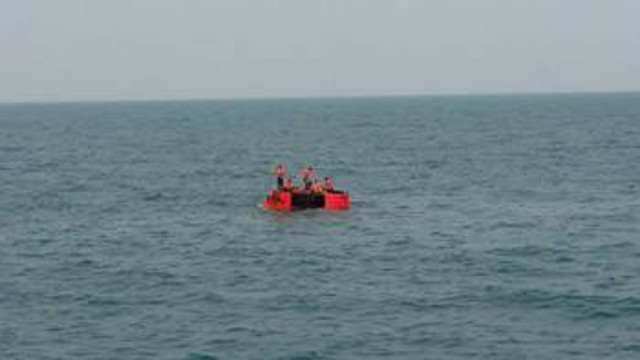 Five crew members of a fishing trawler registered in Malaysia have been rescued by a Republic of Singapore Navy (RSN) patrol vessel, after the trawler capsized in the waters of Singapore, as reported by Singapore's Maritime and Port Authority (MPA).
The PAF 4658 trawler, capsized approximately 7 nautical miles north-east off Pedra Branca. The report was received in MPA centre at about 9.40 a.m. local time on 22 September, 2015.
All of the vessel's five crew members were successfully rescued by the RSS Independence patrol vessel.
Two members of the crew had suffered minor injuries and the RSS Independence crew provided them with the necessary medical attention.
The rescued crew has been transported safely to Singapore and authorities are currently in the process of verifying their respective nationalities.
MPA has tasked three vessels for carrying out salvages operations in the waters of Singapore and ensuring navigational safety. It has further issued navigational broadcasts to vessels in order to warn them to avoid the area of the incident.