The Chinese shipbuilder Shanhaiguan New Shipbuilding Industry Co., Ltd. ( SHGNSIC ) has booked an order to build up to six feeder containerships for Dalian Port Wantong Logistics and Dalian Jifa Ship Management.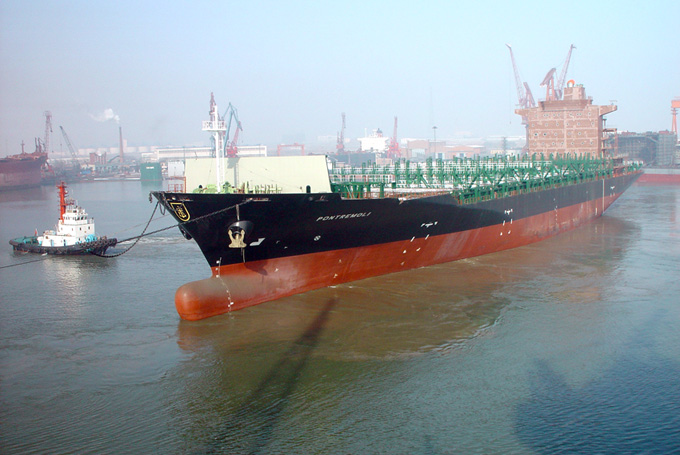 Image: shgsic
According to the newbuilding agreement, the affiliate yard of China Shipbuilding Industry Corporation (CSIC) will construct two 1,100 teu boxships, plus an option to build four more similar vessels.
The containerships are expected to be deployed in domestic waters and along the Yangtze River. The 20,000 dwt new vessels will be 152 meters long, 25 meters wide, with a draft of 9 meters.
The newbuildings were ordered by Dalian Jifa Ship Management, a joint venture between Dalian Port Group and Dalian Jifa Bohai Rim Container Lines, and Dalian Port Wantong Logistics, a wholly-owned subsidiary of Dalian Port Group mainly engaged in domestic shipping.
The first containership is expected to be delivered in 2016. CSIC did not disclose the value of the contracts.