On Wednesday September 23, 2015, around midnight a fire broke in the cabins below deck of the tug boat Zeus which was docked in the industrial port of Solvesborg, Sweden.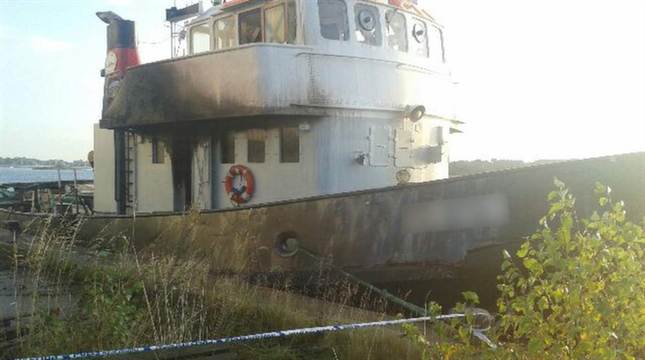 Images: expressen / Anders G Bergquist / Lokaltidningen
The fire spread rapidly, and the ship was was in full flames when emergency services, which were alerted at 11.56 p.m LT arrived at the scene.
There were seven Polish crewmembers on board. Three of them, among them the master, were able to save themselves after having tried to extinguish the fire without success.
One was found on shore, two on deck. At 06:40 a.m. on September 24 it was confirmed that the four other had been found dead inside the ship within 10 minutes.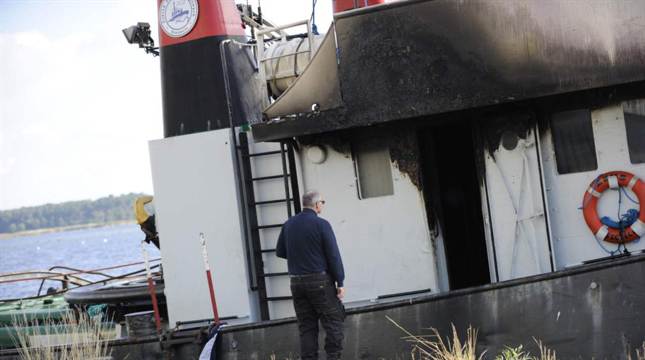 The survivors have been hospitalized in Karlskrona, two due to smoke inhalation and one with a head injury.
The fire was fought by the fire rescue teams from Solvesborg, Karlshamn and Mjallby. The Coast Guard dispatched the KBV 033, and the Pilot 117 attended too.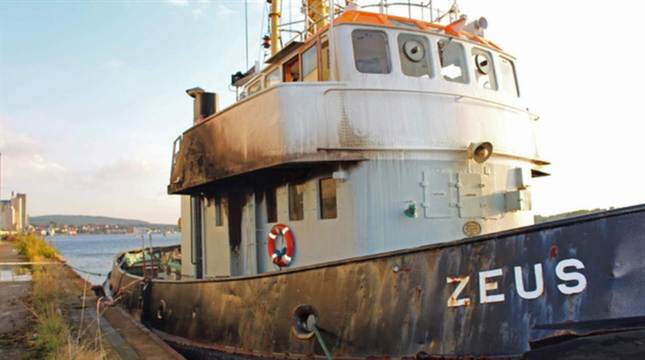 The rescue services had the fire under control at 01:30. It was out at 4.15 a.m., and the police was waiting to start its investigation until the ship had cooled down enough. It had arrived at Solvesborg from Lativa on Sep 21 with a barge with pulpwood and had been due to sail to Szczecin at 2 p.m.
source: expressen.se