The navies of South Korea and China will hold a joint anti-piracy drill in the Gulf of Aden, according to China's military on Wednesday, in the latest sign of military cooperation between the two nations.
Both South Korea and China have joined in international anti-piracy patrols in the Gulf of Aden to combat piracy off the coast of Somalia.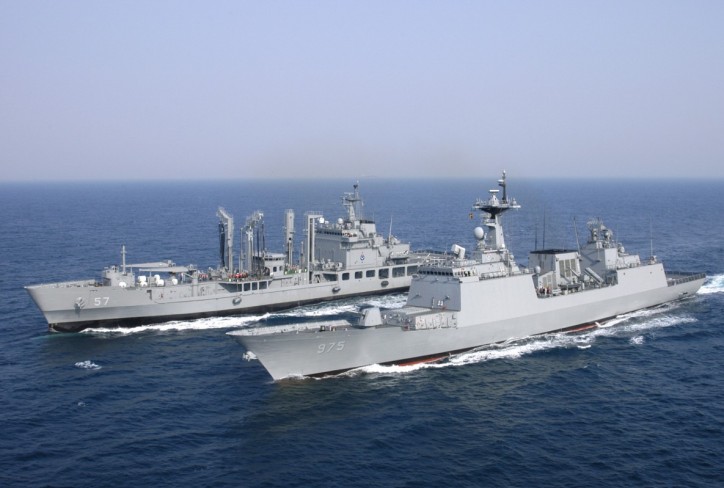 Image: ROK Navy
Rear Adm. Yu Man Jiang, commander of China's naval unit in the region, visited South Korean destroyer Chungmugong Yi Sun-sin, which is conducting an anti-piracy patrol in the Gulf of Aden, on Saturday, the People's Liberation Army Daily, the official newspaper of the Chinese military, reported on late Tuesday.
"During the meeting, both sides introduced their taskforce composition, approaches taken in the civil ship escort operations and achievements, and exchanged views on the current escort situation in the Gulf of Aden and information sharing during escort missions," the report said.

"Both sides also consulted on matters concerning a joint anti-piracy exercise to be held between the naval escort task forces of the two countries," it said, without mentioning when the joint drill would be held.
Officials at China's defense ministry were not immediately available for comment.
South Korea and China are former battlefield foes as China fought alongside North Korea in the 1950-53 Korean War, while the United States and 20 other allied countries fought on South Korea's side under the U.N. flag.
But Seoul and Beijing have steadily improved ties since establishing diplomatic relations in 1992. Though their ties had initially focused heavily on economic aspects, the two countries have increased dialogue and cooperation on political and security issues in recent years as well.
Source: yonhapnews.co.kr