At night on Thursday (Oct 1), the US Coast Guard was alerted by distress signal from general cargo vessel MINOUCHE, sinking 51 nautical miles northwest of Haiti, Caribbean.
The vessel reported 30 degrees portside list all 12 crew member were preparing to abandon the ship.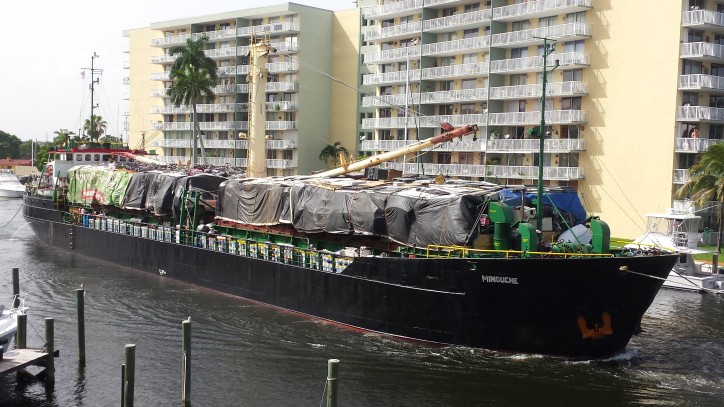 Image: Federico gallo
Later crew reported moving into life raft in stormy weather conditions, with heavy swell.
Helicopter and a nearby vessel were deployed in Search and Rescue operation at the incident location.
The U.S. Coast Guard has reported that the 12 people have been rescued just before midnight. All 12 crew members were transferred aboard the USCG ship. The SAR operation was conducted in 10 foot swells with 35kt winds.
Officials say the 212-foot cargo ship began sinking 51 Nautical Miles off Haiti earlier in the evening due to the severe weather conditions from Hurricane Joaquin.
Source: cbs12.com