A 57,000 dwt Supramax bulk carrier owned by Germany's Conti Group has been arrested in Singapore, according to records from the Supreme Court of Singapore.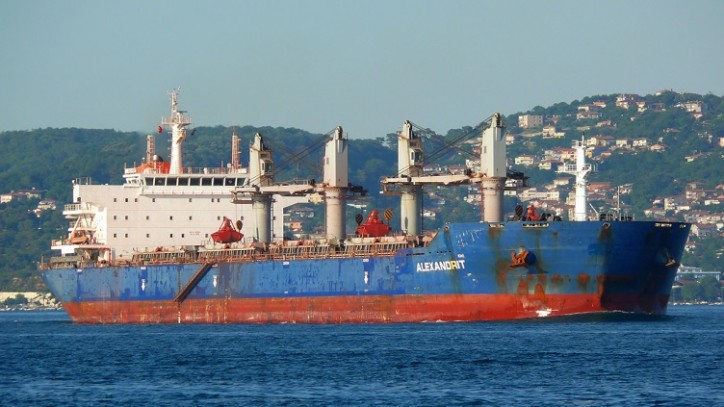 Image: Dietmar Hasenpusch

The arrest of Alexandrit took place on October 2, 2015 at 5:45pm local time following action taken by local law firm Oon & Bazul LLP (Oon & Bazul).
There has been no comment on the circumstances leading to the arrest, although the difficulties currently faced by the dry bulk sector in general have been widely reported.

Data from VesselsValue.com shows the 2010-built Alexandrit is currently moored off Singapore's Eastern Anchorage and is valued at $13.24 million.

Last month Oon & Bazul was involved in a double arrest in Singapore as ING Bank (ING) moved to collect outstanding OW Bunker debts.
Source: shipandbunker.com