CMA CGM BOUGAINVILLE, the largest containership under French flag, has been inaugurated in Le Havre, France.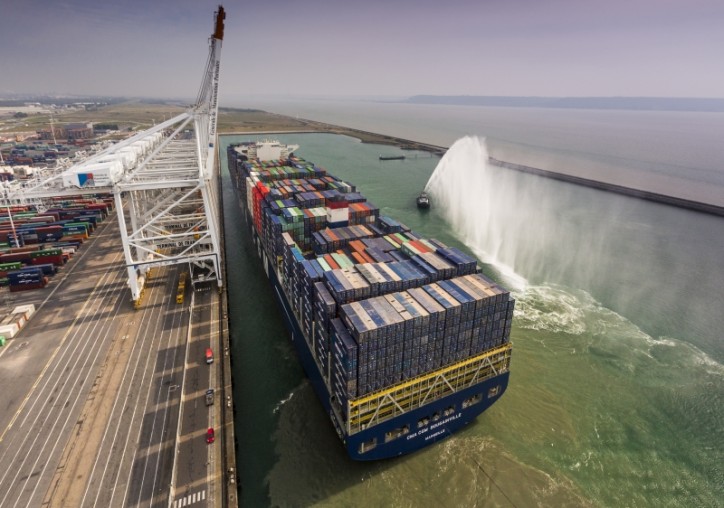 Image: Vincent Rustuel
The 18,000 TEU vessel built by Samsung Heavy Industries cost EUR 133 million.
With her 394 m length and 54 m width, the ship can carry 240,000 t of cargo. The Bougainville has a 87,000 h.p. diesel engine consuming 330 t of fuel per day. The crew of 26 persons consists of 9 French nationals with the rest coming from the Philippines.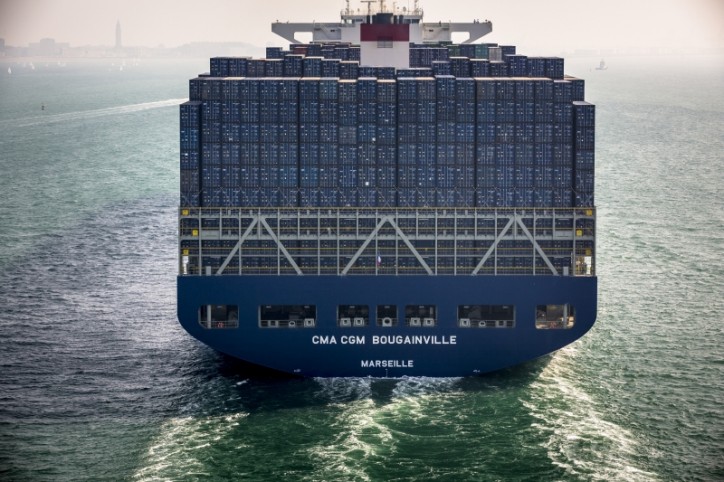 Image: Vincent Rustuel
Before being officially inaugurated on October 6 , very much in the best shipping tradition, this ultra large vessel attracted crowds of people on her arrival at Port 2000 on Sunday, October 4th.
The ship will sail between Europe and East Asia during her 77 days rotation.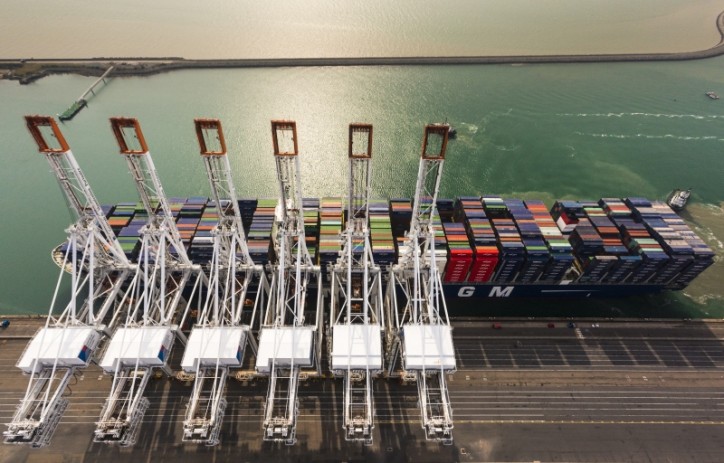 Image: Vincent Rustuel
Besides, Bougainville is the first container ship in the world equipped with TRAXENS technology. A wide range of data from each container can be gathered and transmitted to the CMA CGM group: location, temperature, humidity level, vibrations, impacts, attempted burglary, customs clearance status and more.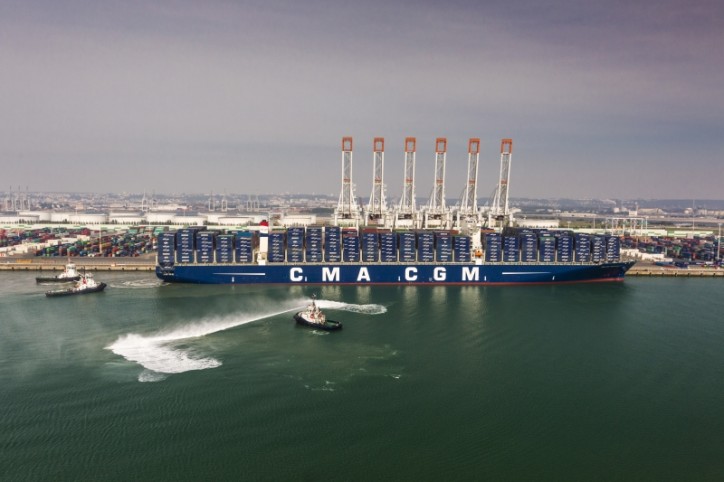 Image: Vincent Rustuel
Founded in Marseille in 1978 by Jacques Saadé, the CMA CGM Group is a leading worldwide shipping group. From its base in Marseille, the CMA CGM Group is present in more than 150 countries through its network of over 655 agencies, with more than 20,000 employees worldwide (4,500 in France). With a young and diversified fleet of 445 vessels (81 company owned), the CMA CGM Group serves 400 of the world's 521 commercial ports. Through its 170 shipping lines the company operates on every one of the world's seas.
Source: haropaports.com / portnews.ru