Boskalis, and Wartsila jointly announced their collaboration with GoodFuels Marine. The consortium will pioneer the development of sustainable "drop in" marine biofuels for the shipping industry.
Netherlands-based GoodFuels Marine and its partners will spearhead a two-year pilot programme to accelerate the development of truly sustainable, scalable and affordable marine biofuels. Biofuels are today not part of the marine fuel mix that operators and owners can choose from. This means that shipping is missing an opportunity to utilise what should be a price competitive, environmentally friendly fuel option.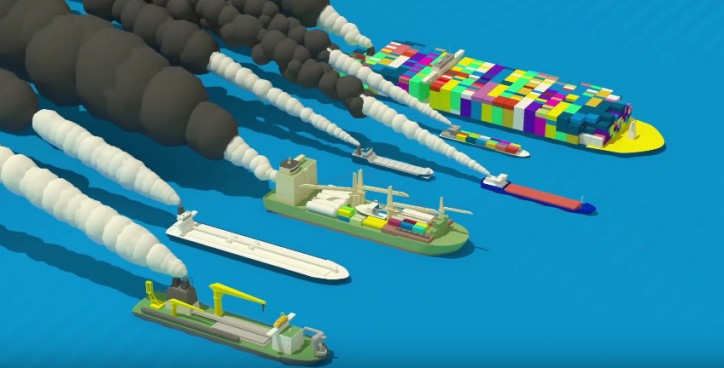 The programme's focus will be on delivering and analysing a sustainable feedstock, securing industry certification, and preparing the building blocks for large-scale production. Additionally, the consortium will initiate a global scalability study involving leading shipowners, universities, NGOs, ports, biofuel companies and other industry stakeholders.
The aim will be to identify tangible opportunities for scaling supply to the world's commercial shipping fleet.
The consortium will test several next generation biofuels at the Wartsila laboratory in Vaasa, Finland before 'sea trials' are carried out on various vessels within Boskalis' global fleet. With the objective of developing a fuel mix that is fully sustainable, the programme seeks to promote a lower carbon footprint for the maritime sector. The consortium believes that these biofuels will play a viable role in reducing emissions that no other fuel can currently achieve, without a capital-intensive fleet renewal or retrofitting.
In a joint statement, the CEO of the Port of Rotterdam, Allard Castelein and CEO of the Port of Amsterdam, Dertje Meijer commented:
"As ports with environmental excellence at our core, we embrace the vision of next generation biofuels supporting a more sustainable future for global marine transport. In addition we see marine biofuels as a potential building block to boost the bio-based production and economy in our respective ports."
Source: green4sea.com