The world's commercial fleet has dropped to the lowest annual growth rate in over a decade, according to the UNCTAD Review of Maritime Transport 2015.
The report suggests that the global commercial fleet has grown by 3.5% in a 12 month period from January 2014 to January 2015. The fleet totalled 89,464 vessels, with overall 1.75m in deadweight tonnage at the beginning of the year.
Five of the top ten ship-owning countries are from Asia, four are from Europe and one is the US.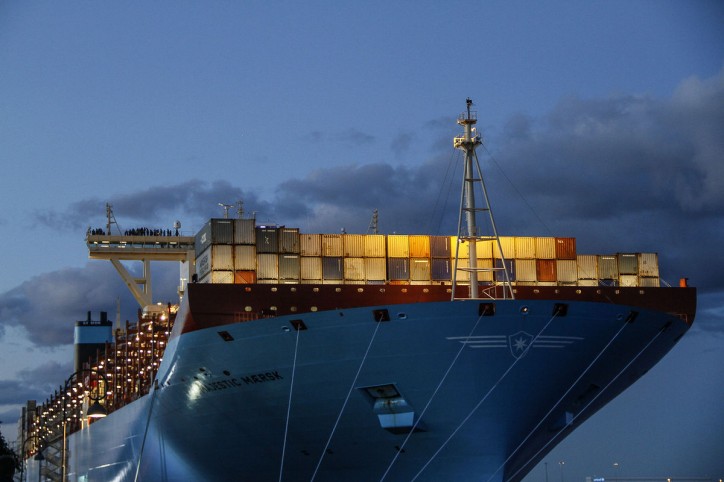 Image: Bloomberg
Greek companies were revealed to be having more than 16% of the industry share, followed by companies from Japan, China, Germany and Singapore.
The last decade witnessed China, Hong Kong, the Republic of Korea and Singapore move up in the ranking of the largest ship-owning countries.Meanwhile Germany, Norway and the US have a lower market share today than in 2005.
UNCTAD Liner Shipping Connectivity Index, an indicator of a coastal country's access to the global liner shipping network, ranked China as the highest followed by Singapore, Hong Kong, the Republic of Korea, Malaysia and Germany.
The average number of companies providing services to each country's ports has decreased by 29% whereas the container-carrying capacity for each country tripled between 2004 and 2015.
The Review of Maritime Transport 2015 says that total tonnage delivered in 2014 was only slightly more than half the tonnage delivered in 2011.
The report raised concerns about the challenge faced by the policymakers to support technological advances and cost savings through economies of scale while ensuring a sufficiently competitive environment so that cost savings are effectively passed on to the clients, that is, importers and exporters.
Additionally the report revealed that at the beginning of 2015, the top 10 liner shipping companies operated more than 61% of the global container fleet, and the top 20 controlled 83% of all container-carrying capacity.
Together, the three largest companies have a share of almost 35% of the world total.
Source: ship-technology.com