Danish gas shipping company Evergas has taken delivery of the third 27,000 cbm 'Dragon Class' multi-gas carrier from the Sinopacific Offshore & Engineering shipyard in Qidong, China.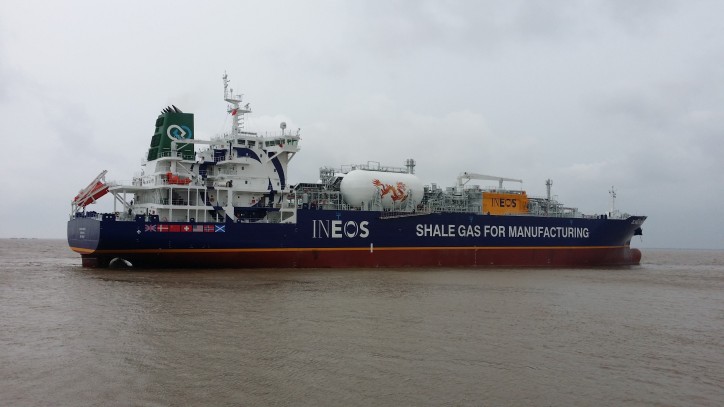 Image: lngworldnews
The third multi gas carrier was named JS Ineos Intrepid, and is a part of a series of four identical vessels ordered by Evergas at Sinopacific back in 2013. The order was further expanded to eight vessels in 2014.
All eight Dragons are chartered by INEOS Europe for the transportation of ethane to Europe from the Mariner East project in the USA. The carriers are purpose built for the transportation of ethane, although they can carry a wide range of petrochemical gases and LPG.
The Dragon class vessels are 180 metres long and 26.6 metres wide, with a draft of approximately 9 metres.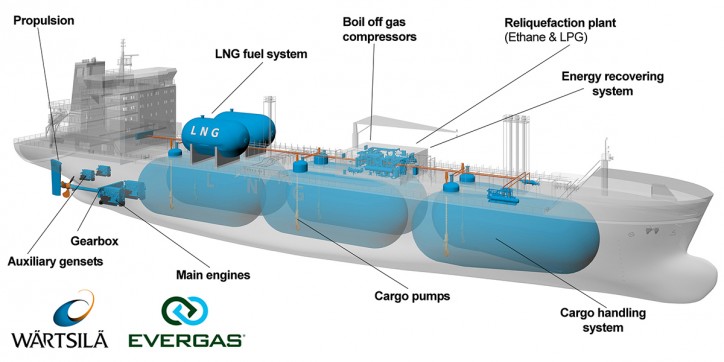 Image: hhpinsight
Similar to its two sister vessels – JS Ineos Insight and JS Ineos Ingenuity – JS Ineos Intrepid bears a distinct dragon symbolizing its Chinese and Western heritage. The dragon chosen to sail and protect JS Ineos Intrepid is the King of Sun.
Evergas plans to take delivery of one more Dragon gas carrier by the end of the year, with the remaining four slated for delivery in 2016.
Source: evergas.net