The Arleigh Burke-class guided-missile destroyer USS Porter (DDG 78) participated in a bilateral passing exercise (PASSEX) with ships from the navies of Bulgaria, Romania, Turkey and Ukraine in the Black Sea, Oct. 13 and 14, 2015.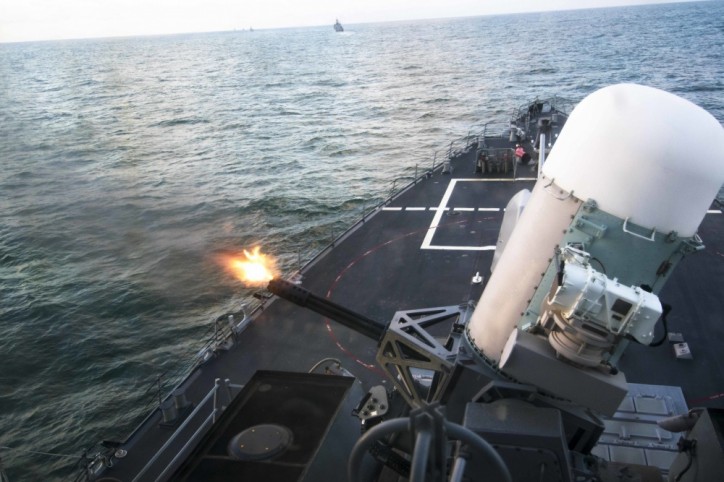 Image: US Navy / Mass Communication Specialist 1st Class Sean Spratt
The PASSEX was conducted in order improve maritime capabilities between the U.S. and the other nations, to increase warfighting proficiency when operating with Black Sea Naval Forces and to strengthen alliances and partnerships through engagements, operations and by conducting warfighting training that will ensure that all ships involved will be better prepared to meet operational tasking, and allow for each nation's Navy to become more familiar with each other's capabilities when operating in this region.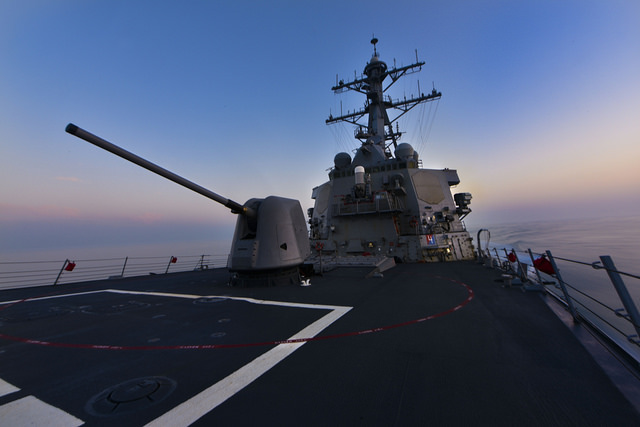 Image: US Navy
The participating nations participated in live fire exercises, advanced ship maneuvering, combined visit, board, search and seizure training, and air defense exercises.
Image: Wiki
USS Porter, forward-deployed to Rota, Spain, is conducting routine operations in the U.S. 6th Fleet area of operations in support of U.S. national security interests in Europe.
"It was thrilling for the whole bridge team to exercise advanced maneuvers with our international allies." Lt. j.g. Andrew Grimm, Navigator, USS Porter.
Source: navy.mil