Major ports in the country handled close to 300 million tonnes of cargo in the first six months of the current financial year against 288 million tonnes for the corresponding period in 2014.
The 299.58 million tonnes handled in the period is against the Shipping Ministry's annual target of 695 million tonnes for 2015-16. In 2014-15, the ports handled 581 million tonnes.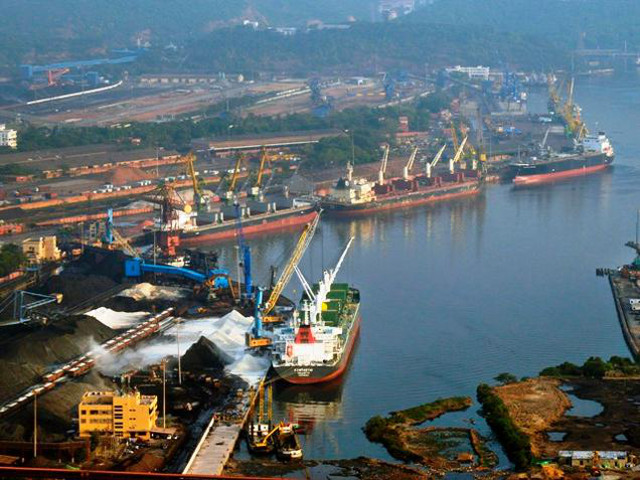 Kandla top position
Kandla Port occupied the top slot by handling 50 million tonnes in the six-month period against 46 million tonnes a year earlier.
The second and third slots were held by Paradip (36 million tonnes) and JNPT (32 million tonnes). Mumbai (31 million tonnes), Visakhapatnam (28 million tonnes) and Chennai (26 million tonnes) rounded off the top 6 ports.
However, in percentage terms, Mormugao, Kolkata, V.O. Chidambaranar ports registered healthy growth, while New Mangalore and Visakhapatnam posted declines.
Fertiliser was the major commodity handled by the ports, followed by coal, break bulk and petroleum, oil and lubricants. Iron ore registered a 48 per cent drop in exports.
Following demands from power plants, the ports handled 63 million tonnes of coal against 56 million tonnes in the previous year, marking an increase of 18.25 per cent.
POL imports in September came down to 2.40 per cent from 4.46 per cent in August. Last year, POL imports stood at less than one per cent.
"For the last 10 months, India's exports have been posting negative growth due to less demand for petroleum, gems and jewellery items.However, in the last two months we have seen a declining trend in other major manufacturing export sectors too such as engineering, automobile and spare parts, leather and chemical. Due to this, the volume of cargo handled by ports has come down. Similarly our imports including electronics, electrical, capital goods and project imports also dropped drastically," said K. Unnikrishnan, Joint Deputy Director General, southern region, of the Federation of Indian Export Organisations.
Source: thehindu.com