The Leviathan II, a 65-foot cruiser vessel with 27 people on board, has sunk near Tofino, British Columbia (Canada), and at least five people are dead.
It happened just before 5 p.m. local time near Plover Reefs, west of Vargas Island.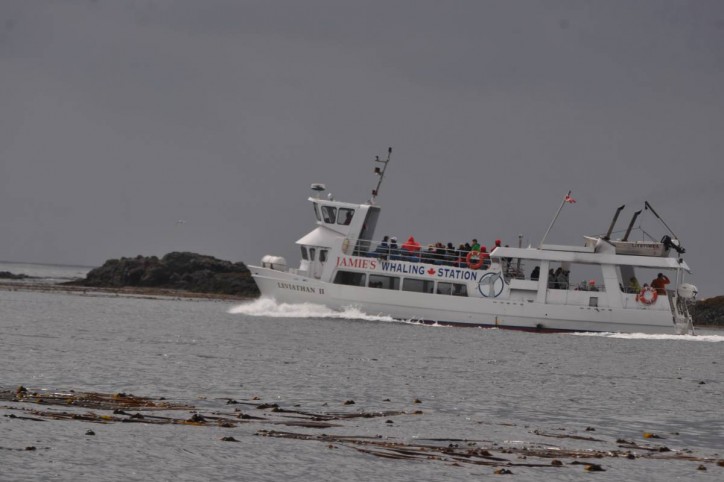 Image:Derek Bowen/Grande Prairie
The Joint Rescue Coordination Centre says there are five confirmed fatalities.
Twenty-one people were rescued in varying degrees of health. Eighteen people are being treated at Tofino General Hospital, while three people were sent to larger facilities – including Vancouver General Hospital, where one female is in stable condition.
One person is still missing, but the Search and Rescue operation has concluded, and the case has been turned over to the RCMP as a missing person case.
An employee with Jamie's Whaling Station told local news media that the boat belonged to their company, but declined further comment. A boat operated by Jamie's Whaling Station also sank near Tofino in 1998, killing a German tourist and the captain of the ship.
The Leviathan II is now partially submerged 8 nautical miles northwest of Tofino, a small town of 1,876 residents on the west coast of Vancouver Island.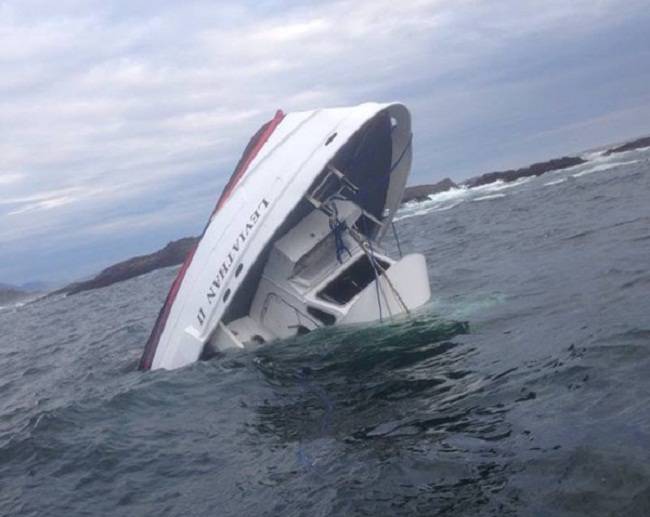 The rescue centre said the vessel made a mayday call late Sunday afternoon on what was a clear and sunny day in the tourist community.
The Joint Rescue Coordination Center sent a Royal Canadian Air Force Cormorant helicopter and a RCAF Buffalo aircraft to the search area. Canadian Coast Guard vessels on scene included fast rescue craft Tofino 1, Cape Ann, Cape McKay and John P. Tully.
Other vessels from volunteers in the Tofino community also assisted.
Source: globalnews.ca