Twenty one (21) Filipino seafarers of the Philippine's cargo vessel MV Foxhound led by Captain Jonathan Montel were rescued on October 17 by UK-registered and Chinese-owned vessel MV COSCO Shanghai after MV Foxhound sank along Vitiaz Strait in Northern New Guinea.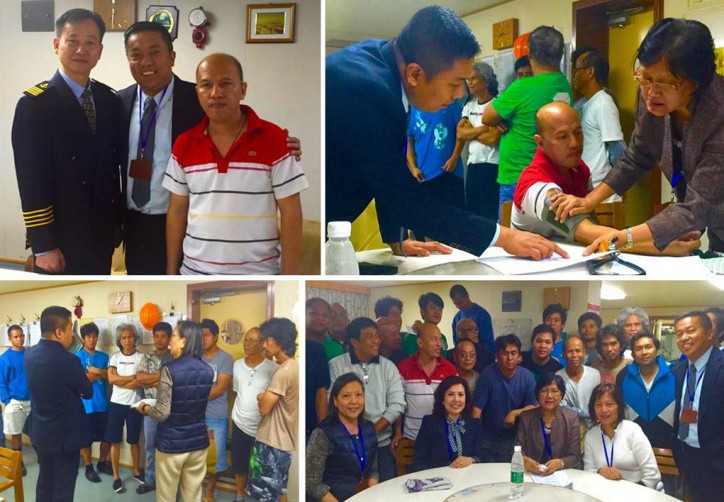 Image: dfa.gov.ph
After experiencing inclement weather which led to the sinking of MV Foxhound, Captain Montel and his crew sent a distress signal and later boarded a lifeboat.
MV COSCO Shanghai of the China Ocean Shipping Company Group or COSCO Group came to rescue the Filipino seafarers and was able to retrieve all of them from the lifeboat.
On October 22, MV COSCO Shanghai arrived in Port Botany, Sydney, Australia, and the Filipino seamen were met onboard the ship by Consul Marford Angeles and Assistance-to-Nationals (ATN) Officer Erlinda Albay of the Philippine Consulate General in Sydney to ascertain their condition.
In coordination with HWL Ebsworths, the insurance agent in Sydney of MV Foxhound, the Consulate made arrangements for a team of Filipino-Australian doctors and a psychologist to conduct medical and psychological examination of the 21 Filipino seafarers.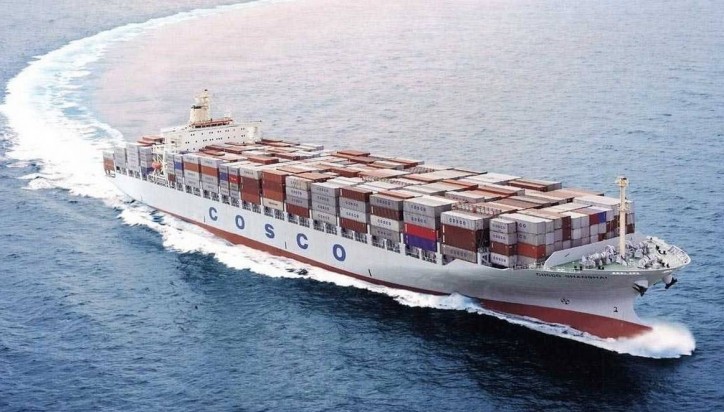 Consul Angeles conveyed to Captain Shen Xiao Xing, Master of MV COSCO Shanghai the Consulate General's appreciation and gratitude for his action which resulted into the safety and well-being of the 21 Filipino seafarers. Captain Shen graciously responded by saying that he just did his duty to save lives at sea. According to Captain Montel, all his crew members' needs were attended to by Captain Shen and his crew, who treated them with kindness. Captain Montel related that Captain Shen even asked them if the food given to them onboard his ship was to their liking as he wanted to ensure that they were satisfied and comfortable.
The team of Filipino-Australian doctors and psychologist that assessed the Filipino seamen onboard MV COSCO Shanghai comprised Dr. Corazon Francisco, Dr. Teofista de Vera, Dr. Roger Fabian, and Ms. Fe Limjap. The team also extended financial assistance to the Filpino seafarers.
HWL Ebsworth made arrangements for the return flight of the 21 seafarers to the Philippines on October 24. They were assisted upon their departure at the airport by representatives of HWL Ebsworths and Ms. Albay. The Consulate coordinated with the Philippine Overseas Labor Office (POLO) in Canberra on assistance to the 21 Filipino seafarers upon their arrival in Manila. Prior to their departure, Captain Montel conveyed to Philippine Consul General Anne Jalando-on Louis his thanks for the assistance provided to him and the members of his crew during their transit in Sydney.

Source: dfa.gov.ph