On 26 October 2015, the keel laying ceremony for the lead ship of the project 42К Arctic Shuttle Tanker being built under the survey of Russian Maritime Register of Shipping (RS) by order of Sovcomflot (SCF Group) was held at Samsung Heavy Industries Co., Ltd., RS said in its press release.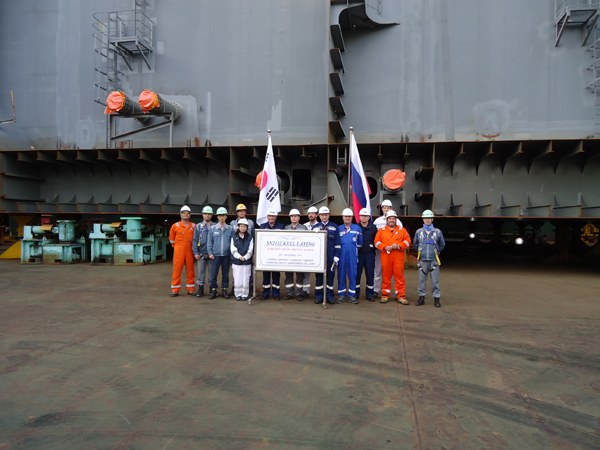 All six ships of the series will be named after the famous Russian explorers of the Arctic, including participants to the Great Northern Expedition of the 18-th century.
The ships are being built to the dual RS/LR class. SCF Group is the shipowner of three tankers of the series.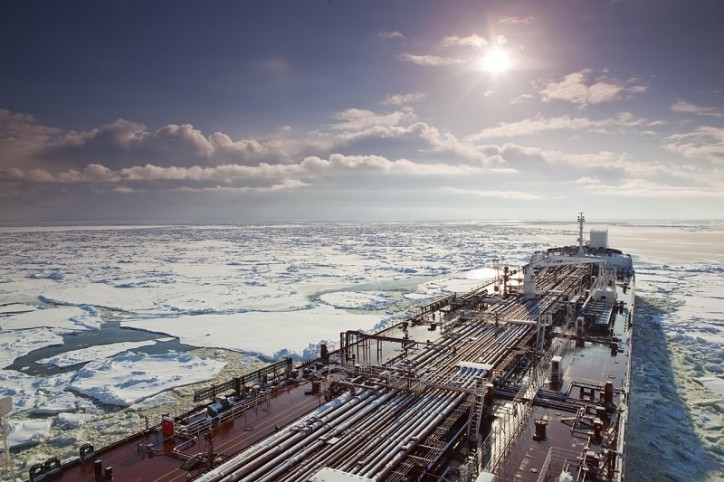 All tankers of the series are intended for operation in high latitudes at temperatures up to – 45 °С under conditions of year-round navigation. They are designed with due regard to all applicable RS requirements, international regulations and standards.
The ships will provide crude oil transportation from the Gulf of Ob area. Completion of construction and delivery of the prototype ship to a customer is scheduled for late June 2016. It is planned to complete the series construction in 2017.
Main particulars:
length – 248.00 m;
breadth – 34.00 m;
depth – 15.00 m;
design draught – 9.50 m;
deadweight – 42 000 t.
RS class notation: KM (*) Arc7 AUT1-ICS OMBO LI CCO ECO-S BWM BLS-SPM Oil Tanker (ESP) CSR.
Survey during construction of a new tanker series is a logical follow-up to the RS participation in the projects for construction of high-tech ships at the shipyards of the Republic of Korea. Since opening of the RS Design and Newbuilding Support Centre in Busan in March 2012, series of LPG gas carriers of SIBUR VORONEZH type of 20 600 cub. m capacity and large LNG carriers of VELIKY NOVGOROD type with membrane cargo tanks of 170 000 cub. m capacity have been built with the RS participation.
At present, a series of Arctic LNG carriers capable of operating at temperatures as low as – 50 ̊ С and unassisted breaking of ice up to 2.1 m thick is being built in the Republic of Korea under the RS survey within the frames of Yamal LNG – major Russian LNG production project implemented in the Arctic.
Source: en.portnews.ru