The Bank of China and the Port of Rotterdam Authority intend to work together on the further strengthening of relations between China and the Netherlands. This intention was formalised in a Memorandum of Understanding signed on October 28, by Dong Weijian (President of the Bank of China Shanghai RMB Trading Unit) and Allard Castelein (CEO of the Port of Rotterdam Authority).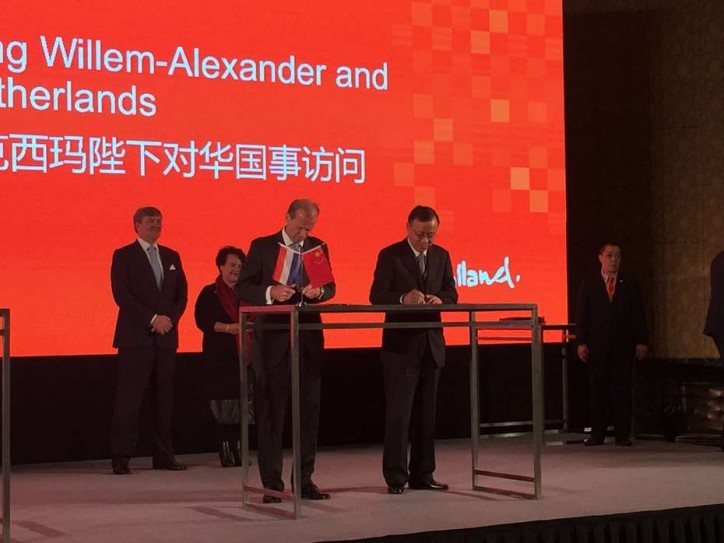 Image: portofrotterdam
Through this Memorandum, the Port of Rotterdam Authority and the Bank of China, one of the top five state-owned commercial banks, re-affirm their intention to build a long-term alliance.
This collaboration will allow the partners to support each other in identifying, attracting and developing business opportunities in, among other areas, logistics, containers, shipping and rail infrastructure. Allard Castelein will be taking part in the Dutch state visit to China being undertaken by King Willem-Alexander. The Netherlands' head of state, State Secretary Sharon Dijksma of Economic Affairs, the Mayor of Rotterdam Ahmed Aboutaleb and Mrs Zhao, Managing Director of Bank of China Rotterdam Branch, were also present at the signing of the agreement.
This strategic partnership mainly focuses on the Chinese government's 'One Belt, One Road' strategy. In 2013, China started advocating the idea of a new Silk Road; a historical reference to the old trade route between Europe, the Middle East and Asia.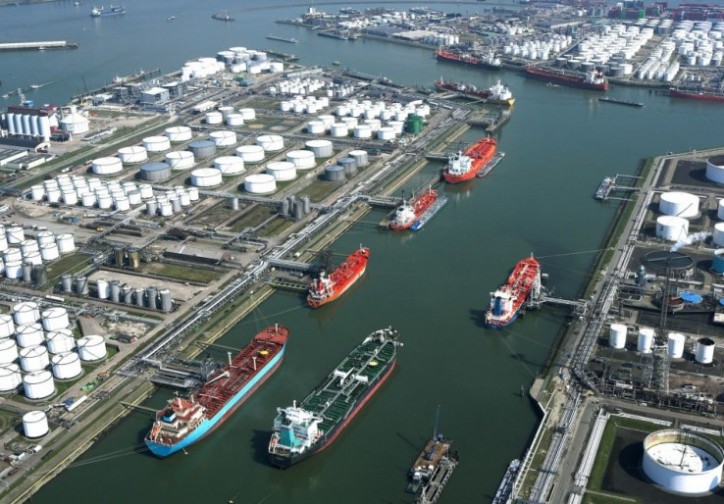 Public and private sector parties in China are investing in, among other things, logistics infrastructure that is intended to further strengthen the country's ties with emerging economies in Eurasia and Europe. This network of connections over land and sea – as well as financial systems, for example – is symbolised in the phrase 'One Belt, One Road'. The Port of Rotterdam sees a role for itself in this network as a key logistics hub.
Among other things, the alliance between the Port Authority and Bank of China will include the exchange of ideas in the field of investment, and making it 'easier to do business' by taking optimum advantage of one another's expertise and network.
In addition, both parties intend to jointly attract new investments that will result in an increase in trade volumes and greater transparency in the various logistics chains.
Source: portofrotterdam.com