Crowley Maritime Corp. held a christening ceremony today (November 03) for the first of four new, Jones Act product tankers, at the Tampa Cruise Terminal, the company said in its press release.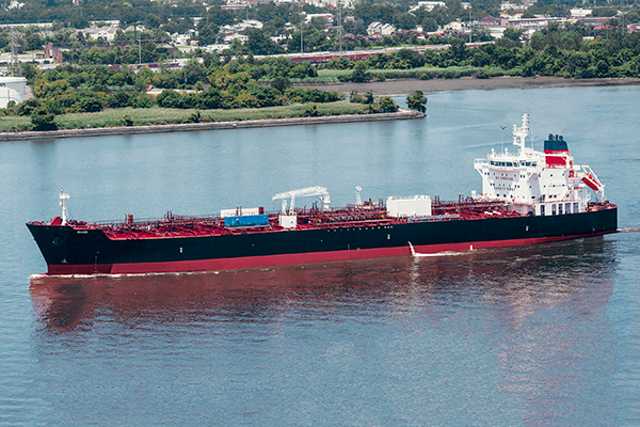 Image: crowley.com
The 50,000 deadweight-tons (dwt), 330,000-barrel-capacity ship named Ohio is the first tanker ever to receive the American Bureau of Shipping's (ABS) LNG-Ready Level 1 approval, meaning Crowley has the option to convert the tanker to liquefied natural gas (LNG) propulsion in the future. The tanker is part of Crowley's industry-leading, vessel build program.
The tanker Ohio was constructed by Aker Philadelphia Shipyard, Inc. (APSI), the wholly-owned U.S. subsidiary of Aker Philadelphia Shipyard ASA, with construction management services provided by Crowley's Seattle-based, naval architecture and marine engineering subsidiary Jensen Maritime. The remaining three product tankers are also being built by APSI for Crowley and have planned deliveries through 2016.
The new tankers are based on a proven Hyundai Mipo Dockyards (HMD) design which incorporates numerous fuel efficiency features, flexible cargo capability and the latest regulatory requirements. Ohio is 600 feet long and is capable of carrying crude oil or refined petroleum products. The vessel has made two voyages to date carrying clean petroleum products to Florida.
Crowley is one of the largest independent operators of petroleum barges and tankers in the United States. The company owns and operates a diverse fleet of double-hull tank vessels along with an unrivaled articulated tug barge (ATB) fleet ranging in size from 155,000 bbl to 330,000 bbl capacity. Additionally, Crowley provides tanker management services for other U.S. companies.
Source: crowley.com