Neptune Orient Lines Ltd. (NOL) said it is in separate talks with A.P. Møller-Mærsk A/S and CMA CGM over a possible acquisition of the $1.9 billion Singapore-based shipping giant—the latest move among the world's biggest container-shipping firms to cope with a devastating industry downturn.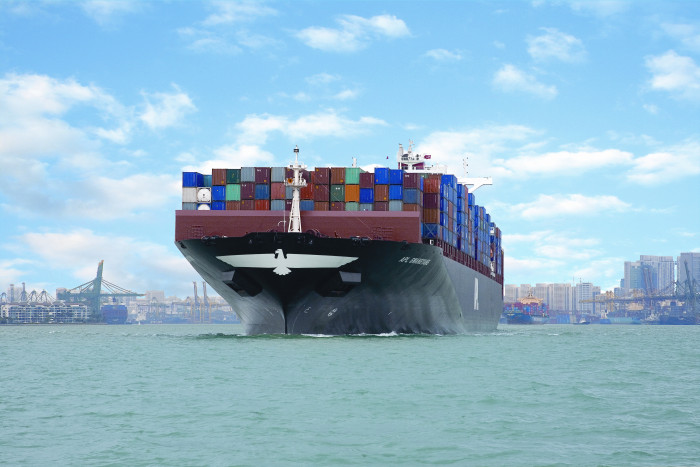 Flagging global trade and overcapacity in the $1 trillion business has hammered even the biggest players, forcing many into strategic alliances with each other, cost-cutting efforts and other novel maneuvers to cope. Maersk, for instance, last week said it was laying off thousands of employees, slashing costs and reversing course on its own plans to expand its fleet of giant container ships.
Unlike in other industries suffering from such cyclical pressures, consolidation has been rare amid the world's biggest container-shipping players. Several—like NOL—are controlled by deep-pocketed sovereign-wealth funds, whose long-term investment horizons can often outstrip the shipping industry's booms and busts. Many of the others are private or family-controlled outfits, with the same long-term views, coupled in many cases with emotional ties to the shipping industry.
NOL, however, has been looking for a buyer for months. It described the talks with Danish Maersk and France-based CMA CGM, the No. 1 and No. 3 container-shipping operators by capacity, respectively, as "preliminary" in a statement Saturday to the Singapore Stock Exchange. There haven't been any specific bids discussed, according to one person directly involved in the talks.
NOL is 65% owned by Singapore's Temasek Holdings, the city-state's sovereign-wealth fund. The addition of NOL's ships, routes and infrastructure in Asia could provide a significant boost for either Maersk or CMA CGM—assuming the price is right. NOL is highly indebted and, amid the downturn, unprofitable.
"Our preferred route for growth is organic, but we will—as always—study M&A opportunities," a Maersk spokesman said. "It will depend on the price and whether NOL can complement the relatively limited presence of Maersk and CMA CGM in trans-Pacific routes from Asia to the Americas," according to another person directly involved in the talks.
CMA CGM also confirmed in an email statement that it is in discussions with NOL. "Given the early stage of those discussions, there is no certainty that a transaction will actually occur," an external spokesperson for the company said.
Image: Buggi Porschien
NOL, which operates globally under the APL brand, was founded in 1968 as Singapore's national shipping line—part of the country's effort to become a crucial stop on global ocean trade routes. The 35% not owned by Temasek trades on the Singapore Stock Exchange.
The company sold its profitable logistics business, APL Logistics Ltd., for $1.2 billion to Kintetsu World Express Inc. of Japan in May. NOL posted a third-quarter loss of $96 million in late October.
NOL has held inconclusive takeover talks over the years with shipping companies including Hapag-Lloyd AG of Germany and Orient Overseas (International) Ltd. of Hong Kong.
Container shipping, which moves the vast majority of the world's manufactured goods, is a highly fragmented industry marred by what analysts estimate is over capacity of about 30%. This year, freight rates have fallen to levels barely covering the carriers' fuel costs.
That has triggered a raft of moves by companies to cope. Many of the biggest companies have formed large-scale alliances. Well short of actual mergers, these tie-ups are more akin to code sharing among airlines—essentially agreements to share capacity on each others' ships, service vessels and port infrastructure to help lower costs.
There has also been the rare, full-blown merger. German giant Hapag Lloyd merged last year with Chilean peer Compania Sud Americana de Vapores SA of Chile. The success of that tie-up is being watched closely in the industry, and some observers are drawing parallels to the NOL sales process.
If the market improves, CSAV's strong presence in Asia-to-the-Americas routes could complement Hapag's strong presence in Asia-to-Europe trade, said one of the people involved in the NOL discussions. "That's what Maersk and CMA CGM are also looking for if they buy NOL," this person said.
Meanwhile, state-owned Chinese shipping giants China Ocean Shipping Co., or Cosco Group, and China Shipping Group Co. are in advanced talks to combine the groups' container-shipping units, according to people familiar with the matter.
Source: wsj.com