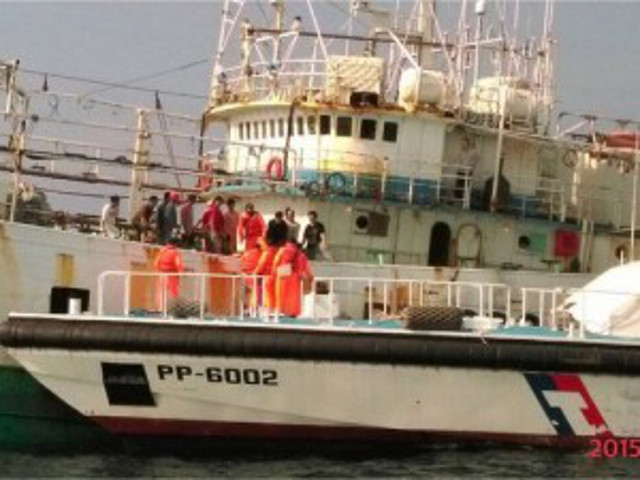 Two Filipino fishermen were killed, while two other Filipino and two Vietnamese fishermen were injured, during a brawl aboard a Kaohsiung-registered vessel late last month, Taiwan coast guard officials reported.
On October 28, the deep sea tuna vessel was operating in the northern Pacific, 265 nautical miles from Nanfang'ao in eastern Taiwan, with 52 crewmen aboard, including three Taiwanese, 15 Indonesians, 15 Vietnamese and 19 Filipinos, according to Taiwan's Central News Agency.
A violent clash reportedly erupted between the Filipino and Vietnamese crew. Six were scalded by hot water and arsenic acid, resulting in the death of the two Filipinos.
The Taiwanese captain was forced to separate the men and return to the southern port city of Kaohsiung. The coast guard dispatched two ships to meet the vessel three nautical and boarded it for inspection.
Coast guard officials said the bodies of the two men will undergo an autopsy. Two of the injured fishermen remained in hospital while the other two were discharged.
The coast guard said Indonesian fishermen, who were not involved in the brawl, were being questioned to shed light on the incident. The names of the victims were not released.
Source: globalnation.inquirer.net