Tallink Superfast Ltd – a subsidiary of AS Tallink Grupp – has announced that it has agreed to sell the fast ferry, MS Superstar to Medinvest SpA (Corsica Ferries Group) for €91.5 million under a bareboat charter agreement. Until the start of 2017, Tallink will continue to operate the Superstar on the Tallin-Helsinki route shuffle service. From then onwards, Tallink will use its new LNG-fuelled fast ferry on the same route.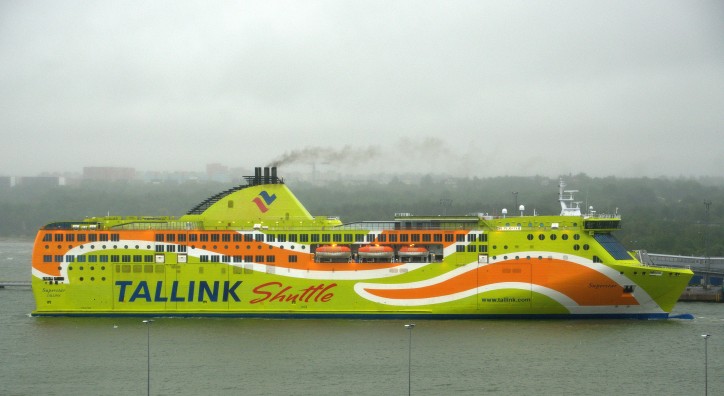 Image: Arjan Elmendorp
This sale will result in a €7.6 million one-off book loss in the fourth quarter of the 2015 financial year. Tallink will use the proceeds gained from the sale to pay off loans, to continue the deleveraging strategy, and for the down payment on the new LNG fast ferry, which is currently under construction.
Nonetheless, Tallink claims that it expects to have to pay a one-off sum, due the early termination of the loan contract, related to the sale.
In the statement, Tallink claimed: "The sale of the fast ferry, Superstar prepares the group for the delivery of the new generation LNG fast ferry to the Tallinn-Helsinki route [in] early 2017, and supports Tallink's strategy to secure and strengthen its position in its route with the largest passenger volumes."
Source: lngindustry.com