Indonesian news agency reported yesterday (Nov 17) that all passengers and crew are accounted for after the KM Wihan Sejahtera sank in Lamong Bay, Surabaya in Indonesia on Monday, November 16.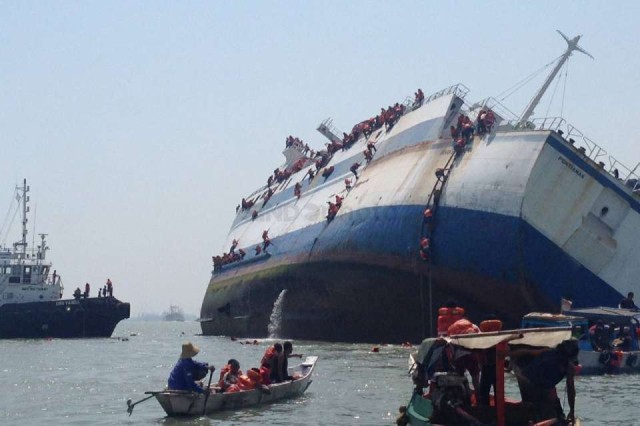 After the vessel suffered what was believed to be a collision, and started listing, the passengers rushed to save their lives by climbing down the side of the vessel.
Video footage shows the moment dozens of passengers made a dramatic escape from capsizing ferry by abseiling down the side as it listed:
The rescue vessels safely evacuated the passengers and the crew. The news agency added that there were no casualties in the incident.
However, various news agencies report different passenger numbers. There are even speculations that the vessel was carrying 212 instead of declared 153 passengers.
The Indonesian-flagged RoRo ship, built in 1985, sank shortly after it departed the Port of Tanjung Perak, Surabaya.
The cause of the incident is under investigation.
Related news: Photo Report: Ferry capsized in Lamong Bay near Surabaya Port, Indonesia
Source: antaranews.com