The U.K. Royal Navy destroyer HMS Defender will deploy to support the French aircraft carrier Charles de Gaulle in its mission against the Islamic State.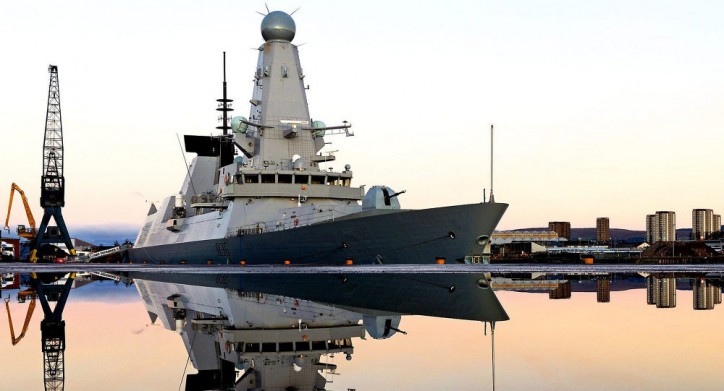 Image: UK Ministry of Defence
Defender, one of the Royal Navy's six Type 45 destroyers, will be tasked with providing air defense cover for the French carrier as it attacks the Islamic State, Sunni radical militants also identified as Daesh and by the acronyms ISIS and ISIL. The offensive is part of a European response to the deadly November 13 attacks in Paris, which killed 129 people and wounded hundreds of others. The Islamic State claimed responsibility for the attack, promising others.
"France is firmly resolved in its determination to tackle ISIL and we need to help too," U.K. Defense Secretary Michael Fallon said in a statement. "This barbaric terrorist organisation must be destroyed and it's right that we offer all the support we can to confront them."
HMS Defender is designed for anti-piracy and anti-smuggling missions, but is also capable of providing air defense and humanitarian aid missions. The warship is nearly 500 feet long and displaces 8,000 tons at sea. Weapons include the MK8 4.5-inch medium gun, a radar-controlled Phalanx Gatling gun capable of firing 3,000 rounds a minute, and Sea Viper principal anti-air missiles. The ship is also supported by a Sampson multi-function radar, which enhances the ship's air defense capabilities.
The destroyer, developed by U.K.-based defense contractor BAE Systems, was the Royal Navy's fifth Type 45 destroyer, commissioned in March 2013. The ship is crewed by 230 personnel.
Defense Secretary Fallon added the United Kingdom will consider any further requests for support from the French under Article 2.7 of the EU treaty. France is the first to invoke Article 2.7, which obliges assistance from member states "if a member state is the victim of armed aggression on its territory."
Related news: Putin: Russian ship to cooperate with France in Syria
Source: upi.com