The heaviest ship in the world is Pioneering Spirit. It's so big, that it carries cranes big enough to carry other cranes.
At sea, it displaces 900,000 metric tons of water — the equivalent of 300,000 elephants. Its gross tonnage is 403,342 gt and its breadth 123.75 m/406 ft.
The main construction was done at DSME shipyard in Geoje, South Korea. The vessel was designed by a Finnish engineering company Deltamarin.
The giant vessel is owned by Allseas, an oil rig company which has made the investment of over US$1.7 billion for the construction of Pioneering Spirit.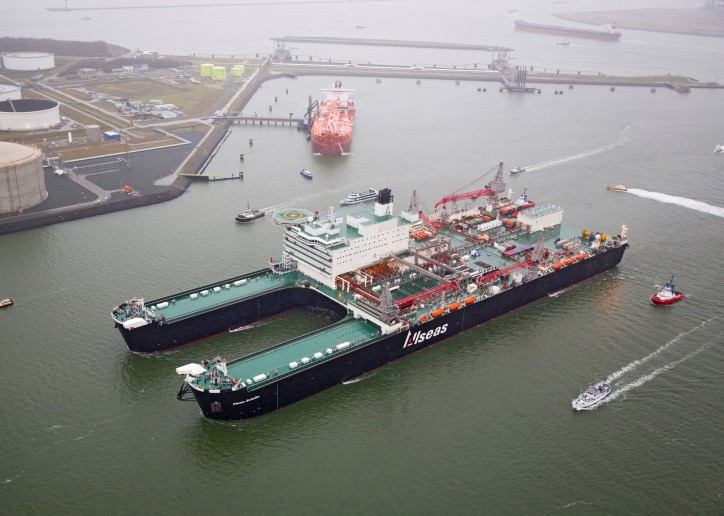 Image: Allseas
The ship can lay oil pipes on the ocean floor, and can lift entire oil platforms from the sea and transport them.
AllSeas has committed to building an even larger version of the same design, which will be operational in 2020.