Armed attackers abducted five Polish seamen, including the captain and three officers, from a cargo ship on Nigerian waters, Poland's government said Friday (Nov 27).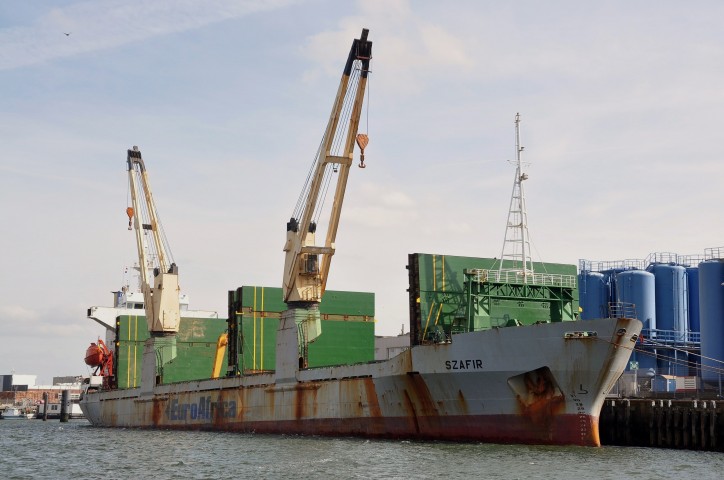 Image: Marcel Coster
Foreign Minister Witold Waszczykowski said the five seamen were abducted Thursday night from the general cargo ship Szafir.
The rest of the crew, 11 people, who escaped abduction by barricading themselves inside the ship, were safe and in contact by phone, he said.
Sea Industry and Navigation Minister Marek Grobarczyk said it looks like the attack was carried out by pirates.
The ship, which belongs to a Polish company but is flying a Cypriot flag, is some 30 nautical miles from the Nigerian coast.
There were no reports of injuries and no traces of blood were found, Waszczykowski said. The ship was damaged when the attackers opened fire.
Waszczykowski said no demands for ransom have been made and the government is waiting for contact from the abductors either directly or via the Nigerian government to be able to open negotiations.
The ship was travelling from port of Antwerp, Belgium, to Nigeria and was carrying metal cranes and other items, not containers.
Source: 680news.com