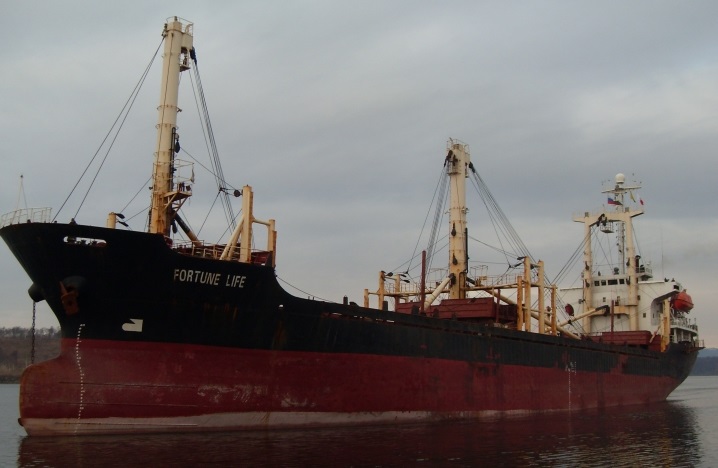 The 110 meter long cargo vessel Fortune Life sank in the South China Sea off Vigan City, Philippines.
The Fortune Life was headed to Kuching, Malaysia from Taiwan in heavy seas when it suffered water ingress in the engine room. The ship was carrying 7,500 metric tons of feldspar.
Unable to control the flooding, the crew evacuated the engine room. The Fortune Life lost power and went adrift.
The crew requested assistance and the Philippine Coast Guard dispatched two vessels to the scene while three nearby cargo vessels aided in the search and rescue efforts.
Two Chinese vessels backed by two airplanes entered Philippine waters over the weekend to join search and rescue operations for the missing 11 crewmembers.
The Philippine Coast Guard (PCG) reported on Sunday (Nov 29) that two Chinese Coast Guard tugboats and two aircraft from Hong Kong entered the Philippine area of responsibility (PAR) to support the search for the missing crewmembers of the Panamanian-registered cargo ship.
Five passing vessels identified as M/V Great Tang, M/T Ashley Lady, M/V Yue Dian, M/V Nord Delphinus and M/Tug Tal Tal also joined in the search and rescue operations for the ill-fated ship.
Reports state the tanker Ashley rescued six crew of the Fortune Life while two other crewmen were rescued by the rest vessels in the area.
Survivors state the Fortune Life had capsized and sank a short time after the vessel lost power.
Source: rappler.com