A 3,200 tonne, eight-storey accommodation module was loaded onto the heavy-transport vessel Swan of Dockwise, at the Mammoet Heavy Lift Terminal in Port Schiedam, Netherlands. This special module was designed and built by CKT Projects in Rotterdam for the Norwegian Aasta Hansteen gas and condensate production platform on behalf on Statoil.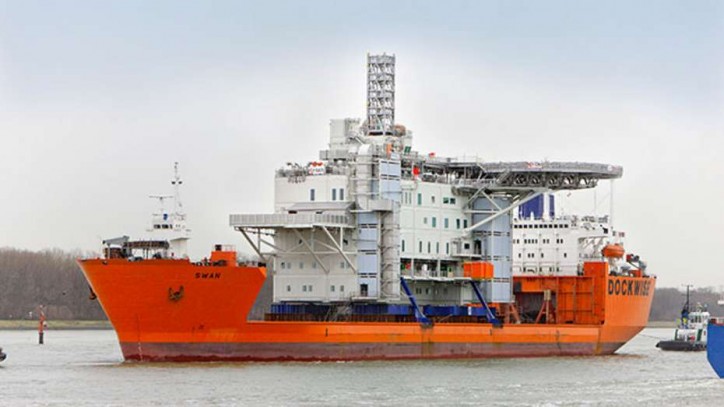 Image by: portofrotterdam
According to insiders, the Dutch offshore industry has delivered a tour de force with the design and construction of this 60 metre long, 25 metre wide and 38 metre high accommodation module, offering living space for 108 people. Besides cabins for offshore workers, the module also contains a large restaurant with kitchen, a sickbay, lifts, meeting rooms, offices, a control room and a fitness, sauna and recreation centre. A mini control tower is included with the large aluminium helicopter platform on top. Furthermore, the module includes three large free-fall lifeboats.
The module was designed and built according to the very strict Norwegian NORSOK requirements for use in Polar Regions, applied by the client Statoil. Very few companies worldwide can design and build complex systems to these standards. CKT Projects worked on the design, procurement of all necessary parts and the construction for two years, providing work for several hundred workers. Construction and load out operations took place at Mammoet in Schiedam.
Source: portofrotterdam.com