Container ship HANJIN AQUA ran aground on Friday afternoon (Dec 4) in position 05 55.36S 105 48.10E, in shallows off Sangiang island, Banten, Sunda Strait.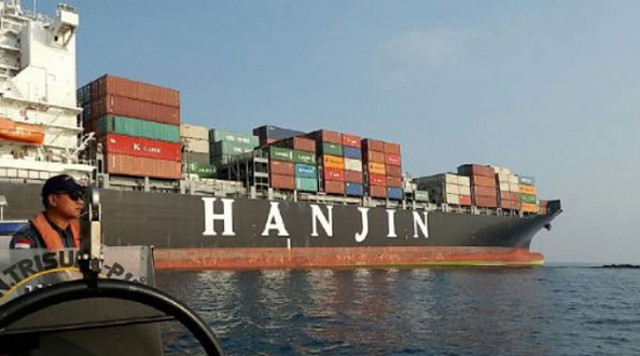 The vessel loaded with 2303 containers on board was en route from port of Adelaide, Australia to Jakarta, Indonesia.
HANJIN AQUA has a portside list 3 degrees, grounded by bow part, hull is understood to be breached, more details for the ship's condition unclear.
Indonesia patrol ships are on grounding site, crew remaining on board, as there is no danger of sinking. As of 1300 UTC Dec 6 vessel was still aground.
HANJIN AQUA is 62448-dwt containership, built 2013 and sailing under the flag of Panama. The vessel is managed by HANJIN SHIPPING CO LTD.
Source: www.fleetmon.com