A Spanish galleon that sank off Colombia's Baru peninsula over 300 years ago has been discovered with what may be the world's largest sunken treasure.
At a press conference Saturday held in the port city of Cartagena, Colombian President Juan Manuel Santos did not disclose the exact location of the San Jose galleon and how it was discovered, calling it a state secret, according to the Associated Press.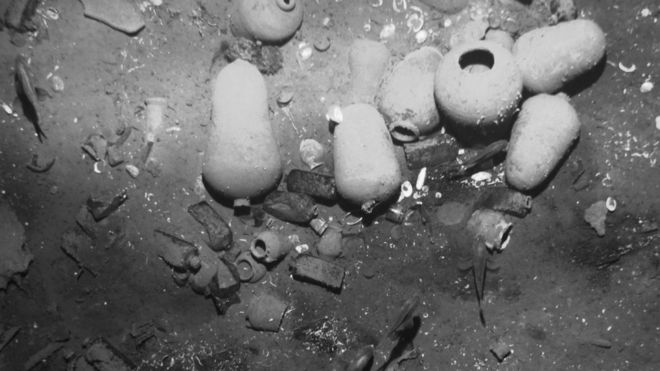 In June 1708 the ship was carrying 600 people along with 11 million gold coins, silver, gems and jewelry when it was attacked by a British warship and sank to the bottom of the sea. The treasure's value is estimated to be somewhere between $1.5 billion to $17 billion.
Marine experts are calling it the holy grail of Spanish colonial shipwrecks.
Though humans have yet to visit the wreckage site, the government says autonomous underwater vehicles have brought back photos of dolphin-stamped bronze cannons that are in good condition.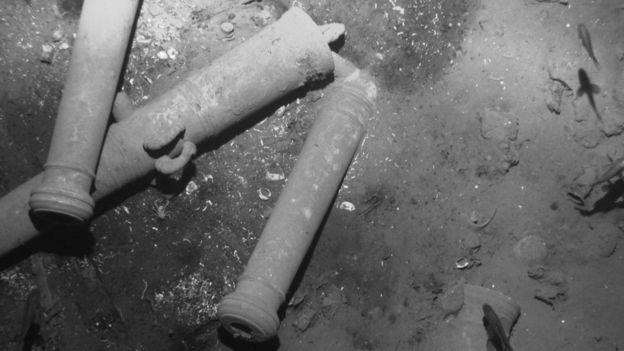 The U.S., Colombia and Spain have been in a legal dispute over the treasure. In 1982, U.S. based salvage company Sea Search Armada (SSA) was in partnership with the Colombian government when they announced they found the area of the wreck. A long series of lawsuits over ownership ensued two years later, when Colombia's government reversed a maritime law that stated 50 per cent would be given to whoever locates a shipwreck. Reports show SSA's earnings were brought down to a 5 percent "finder's fee."


An American court ruled that the wreck was the property of the Colombian state in 2011.
"The government may have been the one to find it but this really just reconfirms what we told them in 1982," SSA spokesman Danilo Devis told The Associated Press.
President Santos showed a video at the press conference that appears to show jewels and the cannons.
Source: www.theweathernetwork.com